Language Translator - cmrawal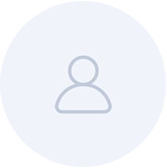 This is the page of cmrawal
A professional translator in our community is always available to work on your time-sensitive translation project, no matter from or to which language, and what time zone you're in.
Our translation company provides all types of translation including legal translation all translated by professional translators
cmrawal or any other translator that gets your project commits to start translating immediately and deliver the translated text within a reasonable time frame. You receive your translation as the project ends.
Translate Now!
Translator Country: India
Learn More
Translator's Feedback
Project rate: 6
Project feedback: "knowledge prone surroundings" is probably wrong. it's iyght to be a name of a place as far as i know. it might have been translated literlly.
The preferred Translation Company of:
Translation Skills:
English Translation:
Projects Translated By cmrawal:
Translator Expertise: