Technical Translation Services
Fast Technical Translation Services for Engineers by Technical Translators
Quality translation of technical materials can only be done by translators qualified for this type of job. A professional technical translator should be familiar with the distinct terminology used in a specific industry. The translator must be a native speaker of the target language of your technical document, and should be provided with your company internal glossary. Technical translations require precision and reliability. Our patented QA procedures guarantee you'll get an accurate technical translation in a fast turnaround.
Request Information & Try It Free!

We're the fastest technical translation service. On average, your translation will start within 30 minutes. In urgent cases, we can split your technical documents so that several technical translators will work on it in parallel.

Reliable, Precise translation. More than 15000 native speaking professional technical translators. Our real-time translation review system guarantees the highest quality in every technical translation project.
Fixed per-source-word rate. No extra for project management, urgent technical translations, nights/weekends, uncommon languages etc.
Technical Documents we translate
Manuals and User Guides, Technical Documentation, RFQ and RFP, Data Sheets, Tests, Manufacturing Standards, Packaging and labels, Training materials, Software localization (L10n), Patents, Regulatory documents, Internationalization.
Trusted by Worldwide Brands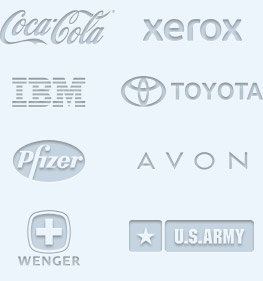 It is, in fact, like having your own translator on staff.
Languages we translate to
Spanish, German, French, Russian, Italian, Chinese, Korean, Japanese, Arabic and
Want to Start Your Translation Project Now?
About One Hour Translation
One Hour Translation provides high quality, fast, 24x7 technical translation services at competitive fixed price for over 73 languages and over 2000 language pairs. The translation is performed by our certified expert technical translators that translate technical materials to their native language only. Most of the translators live in country, e.g. Chinese translators in China and so forth. These principals and our other quality procedures guarantee that your technical translation will be done professionally as if it was written by a native speaking engineer. We translate technical documents and documentations for respected brands like 3M, Toyota, CAT, Wenger, Samsung and Autodesk.
Technical Transcription Services
We translate and transcribe recorded material, audio and video and provide subtitles at no additional cost. We transcribe meeting minutes, training sessions, webinars etc.
Privacy and Confidentiality
All of the technical translators in our community sign an NDA in order to work with One Hour Translation. Customers are covered back-to-back by our terms and agreement. For certain corporates we sign customer specific NDAs, please contact our legal department using the Contact Us form.
Certificate of Translation Accuracy
We provide customers with translation certificate on demand. The One Hour Translation certificate is accepted by US courts nationwide, embassies, immigration services and other official government organizations. Please note that we do not provide notarized translation. For notarized translation you need to go physically to public notary.
Featured on:
One Hour Translation is considered the fastest professional translation service in the world.
One Hour Translation is considered the fastest professional translation service in the world. If you have an urgent translation please read first the translation speed section. The fastest way to get your translation started is simply to submit it directly via the web-site.