Spanish Translation Services
Forge stronger relationships with Spanish speaking clients in their own language, with our professional translation service.
Language History:
Spanish is evolved from the vulgar form of Latin, which arrived in the Iberian Peninsula with the Romans in 210 BC. Before this time, several languages including Basque, Celtiberian and Iberian were widely spoken. These languages were influential in the development of the language and traces are still found in modern Spanish.
The Spanish language travelled the world with colonists and settlers bringing it to other areas including Latin America.
About Our Professional Spanish Translators:
Our team of professional translators has extensive experience in the Spanish language and can recognize and understand the subtleties between the different regional and geographical dialects, which can be essential for accurate translation. They have the skills and experience to accurately translate even complex or technical source material to a very high standard.
Number of People Speaking:
The estimated number of Spanish speakers is around 500 million. This includes over 400 million who speak Spanish as a first language, and almost 100 million fluent and second language speakers.
Dialects:
All forms of Spanish are written to the same standard, but there are differences in the spoken language between Peninsular or European Spanish and Americas Spanish. Each of these has a number of different regional and geographical dialects including Mexican Spanish and Catalan.
Countries Spoken:
Spanish is primarily spoken in Spain and Latin America, however it is the official language in over twenty two countries including; the Dominican Republic and Cuba. It is also spoken as a minority language in America, the Philippines, Gibraltar, Andorra and Belize.  
Some Fun Facts about Spanish:
Spanish is the second most spoken language in the world. It ranks below Chinese which has 1.2 billion speakers and above English with 328 million speakers.
Despite the language's origins in the Iberian Peninsula which consists of Spain, Andorra, Gibraltar and Portugal, there are more native speakers in colonized areas such as Latin America than the original area in Spain.
The Spanish language is one of the most phonetic languages of the world. If you know the spelling of a word, you are almost certain of being able to pronounce it. The main exceptions to this are more recent words which have a foreign origin, and certain letters which affect pronunciation.

24/7 service, 7 days a week Fastest service: 200 Words / Hour / translator A countdown timer for each project

Over 15000 native speaking professional translators Quality assurance by translation reviewers Communicate with the translator during the project
Fixed price per word Pay only for what you use, no extra charges
One Hour Translation Spanish Translation Services
One Hour Translation can offer our clients a fast turnaround with no compromise on the standard of quality. Our translation team is fluent in more than 73 languages and familiar with over 2000 language pairings. We are confident that our translations will read as if they had been drafted by a native professional. Most of our translators are native speakers living in country which ensures a fantastic degree of accuracy. They have the ability to translate any documentation even those source materials of a legal or technical nature. We offer a high quality and fast translation service at an extremely competitive set price.
Trusted by Worldwide Brands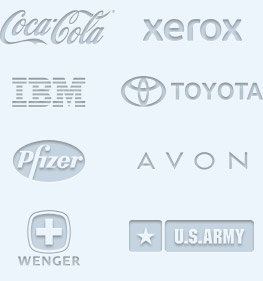 We've been working on a variety of projects with our partner business in South Korea as part of a sister city relationship. We've taken in a number of our documents and sent them off to One Hour Translation to get them translated. We were amazed to see how proficient the translators are. We've gotten about 1,500 words translated on a daily basis through their services. That's much better than what we did in our old in-house service. The fact that we don't have to worry about spending money on an in-house service makes this all the more useful for our needs.
Languages we translate to
Spanish, German, French, Russian, Italian, Chinese, Korean, Japanese, Arabic and
Want to Start Your Translation Project Now?
Translate your Website to Spanish
We can also offer the facility to translate your website into Spanish. Our advanced and innovative Website Translation Platform (WEST) even allows clients to specify a particular dialect to be used. For further information and details on this service, please check our WEST page on the main website.
Spanish Transcription Services
One Hour Translation also offers a professional transcription service. We can provide an accurate transcription of any audio or video sources. If required, we will even provide subtitles for video files at no extra cost. This high quality service is suitable for hearings, testimonials, minutes of meetings or summonses.
Spanish Translation Articles
Privacy & Confidentiality
Each member of our professional translation team has signed an NDA upon commencing work for One Hour Translation. This provides all our clients with an assurance of confidentiality as part of our standard terms of business. If required we are also in a position to sign a client specific NDA. For additional information please contact our legal team with the 'Contact Us' page on our website.
Certificate of Translation Accuracy
One Hour Translation can also provide a certificate of translation accuracy. Our certificates are accepted by any government agencies including US courts, immigration services or embassies. However, this does not include notarized translations, if required clients should engage a notary public directly.
Featured on:
One Hour Translation Expert Pages
One Hour Translation Languages Pages
One Hour Translation is considered the fastest professional translation service in the world.
One Hour Translation is considered the fastest professional translation service in the world. If you have an urgent translation please read first the translation speed section. The fastest way to get your translation started is simply to submit it directly via the web-site.