Legal Translation Services
Fast Translation Services for Legal Professionals by Legal Translators
Attorneys, legal departments of corporations, law firms and paralegals - are using One Hour Translation for their legal translation needs. Our certified legal translators and reviewers, based in 100 countries, are translating your sensitive legal materials to their mother tongue only. This gives you the confidence that your confidential legal documents will be translated as if they were originally written by a local attorney.
Our patented real-time review methodology guarantees that you'll get a precise legal translation and a timely delivery.
Request Information & Try It Free!

The fastest legal translation service in the world. 24/7 service. Once started, a countdown timer shows you exactly when the translation will be ready.

Reliable, accurate translation. Over 15000 native speaking professional legal translators. Robust quality control using our patented real-time translation review system. Our proprietary allocation system guarantees optimal translator allocation for each and every legal translation project.
Fixed per-source-word rate. No extra for project management, urgent translations,nights/weekends, uncommon languages etc.
Document types we translate
Arbitration • Corporate Law • Criminal Law • Electronic Discovery (E-Discovery) Law • Energy, Oil and Gas Law • Estate Planning, Wills and Trusts • Family Law • Franchises • Immigration Law • Insurance Law • Intellectual Property Law • International Law • Labor and Employment Law • Lender Liability • Libel / Slander • Litigation • Medical Malpractice • Mergers & Acquisitions • Patents, Trademark & Copyright • Product Liability • Real Estate Law • Renewable & Alternative Energy Law • Tax law • Workers' Compensation Contracts Powers of Attorney Insurance Policies Deeds & Wills Immigration Documents Witness Statements Articles of Association Laws & Codes of Practice
Trusted by Worldwide Brands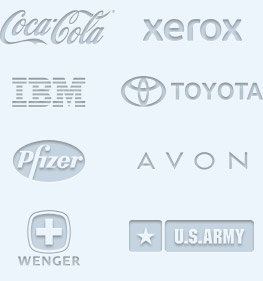 Our clients rely on us not only to meet their legal needs but to provide timely and extremely high quality services.  Securing translations of foreign documents  is integral to everything that we do.  We can always rely on One Hour Translation to provide excellent translations in record time at a fair price.   In today's competitive legal market, it's important to impress our clients.  One Hour Translation helps us do that.
Susan J. Cohen, Mintz Levin Cohn Ferris Glovsky and Popeo, P.C.
Languages we translate to
Spanish, German, French, Russian, Italian, Chinese, Korean, Japanese, Arabic and
Want to Start Your Translation Project Now?
About One Hour Translation
One Hour Translation provides high quality, fast, 24x7 legal translation services at competitive fixed price for over 73 languages and over 2000 language pairs. The translation is performed by our certified expert legal translators that translate legal material to their native language only. Most of the translators live in country, e.g. Japanese translators in Japan and so forth. These principals and our other quality procedures guarantee that your legal translation will be done professionally as if it was written by a native speaking lawyer. We specialize in commercial law, corporate law, Patent and Intellectual Property, Tax, International law and translation of certificates.
Legal Transcription Services
We translate and transcribe recorded material, audio and video and provide subtitles at no additional cost. We transcribe hearings, testimonials, recordings, meeting minutes, summons for lawyers and paralegals.
Privacy and Confidentiality
All of the translators in our community sign an NDA in order to work with One Hour Translation. Customers are covered back-to-back by our terms and agreement. For certain legal professional corporates we sign customer specific NDAs, please contact our legal department using the Contact Us form.
Certificate of Translation Accuracy
We provide customers with translation certificate on demand. The One Hour Translation certificate is accepted by US courts nationwide, embassies, immigration services and other official government organizations. Please note that we do not provide notarized translation. For notarized translation you need to go physically to public notary.
Featured on:
One Hour Translation is considered the fastest professional translation service in the world.
One Hour Translation is considered the fastest professional translation service in the world. If you have an urgent translation please read first the translation speed section. The fastest way to get your translation started is simply to submit it directly via the web-site.