Turkish Translation Services
Communicate with your Turkish speaking customers in their native language.
Language History:
The Turkish language has some rich history as is the case with most of the other languages in the world. From as early as 732 there was already some knowledge of the language and for the same reason there are lots of people who have been able to study the language either as a hobby, or for some as a requirement. Today the modern language has undergone a lot of reforms and as a result it is becoming highly popular worldwide.
About our professional Turkish translators:
The popularity of the Turkish language is one of the main reasons why a lot of people are fast starting to appreciate these services. In the recent past there are so many people who have been in need of translation services, and as a result we have done our best to ensure that we can deliver the same for them. Today we have a team of professional translators who take their time to make sure that they are able to work their way around all the major dialects of the language. The reason and importance of this is that we are then able to translate for you into different languages.
This is one of the languages that has a lot of history and as a result there are lots of people who love to learn a thing or two about it to make sure that they are able to communicate well.
Number of people speaking Turkish
Approximately 220 million
Dialects: Karamanli Turkish, Cypriot Turkish
Countries Spoken: Turkey, Germany, Bulgaria, Macedonia, Azerbaijan, Iraq
Some Fun Facts About Turkey:
Though there are so many of the Turkish speakers located within the home country there are quite a number that are within the neighboring countries and this is as a result of the integration with the other countries and globalization

24/7 service, 7 days a week Fastest service: 200 Words / Hour / translator A countdown timer for each project

Rated 4.9/5
based on 721 customer reviews
Over 15000 native speaking professional translators Quality assurance by translation reviewers Communicate with the translator during the project
Fixed price per word Pay only for what you use, no extra charges
One Hour Translation Turkish Translation Services
For some of the best and relevant translation services in the whole world you can rest assured that One Hour Translation is one of the best services that you will ever need to use worldwide. The reason for this is that there is so much that you can learn about the languages that you are translating in thanks to our professional translators. We have in the recent past been able to assist so many people with some of the best translation services and as a result our service becomes more and more recommended throughout the world.
Today we have been able to translate into some 2000 language parts in the world, and as a result we are able to assist lots of people with their normal translation needs. From International law to commercial law and even taxes, we handle all of the translations with ease.
Trusted by Worldwide Brands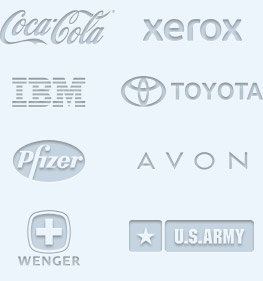 Thanks to the translation services that we have been able to get from One Hour Translation our work has been so much easier. The reason for this is that most of the time we had to communicate with our international clients, communication hit a snag because we were not able to understand the content or them ours. However, today we can communicate so easily and we are more than able to deal with the needs of our clients. One of the best things about the translation services that we use is that the quality is so fine and the prices are also within our range.
Languages we translate to
Spanish, German, French, Russian, Italian, Chinese, Korean, Japanese, Arabic and
Want to Start Your Translation Project Now?
Translate your Website to Turkish
Our translators are able to deal with the need for translation into different languages today thanks to the fact that they are well aware of all of the most important segments of language dialects. They are natives of the languages that they translate into, and as a result you can only be sure of nothing but the best translation services throughout the world.
Turkish Transcription Services
There are a lot of translation services that we offer our clients in the world today, all of which are aimed at making sure that they get the best out of our services. From translation to transcription we have been able to assist our clients with the best services ever, and as a result their businesses have also been able to thrive.
Turkish Translation Articles
Privacy & Confidentiality
We insist on NDA documents before we start working on any assignment for anyone.
Certificate of Translation Accuracy
Our certificates of translation are recognized throughout the US and in the major government agencies.
Featured on:
One Hour Translation Expert Pages
One Hour Translation Languages Pages
One Hour Translation is considered the fastest professional translation service in the world.
One Hour Translation is considered the fastest professional translation service in the world. If you have an urgent translation please read first the translation speed section. The fastest way to get your translation started is simply to submit it directly via the web-site.