Swedish Translation Services
Communicate effectively with Swedish customers with our reliable translation services.
Language History:
The original language of Scandinavia was Proto Norse a common Germanic language that evolved into Old Norse during the 8th Century.  Over time two distinct dialects arose, Old West Norse which was spoken in Norway and Iceland, and Old East Norse which was spoken in Denmark and Sweden.  From around 1100 onwards a diversion occurred within Old East Norse regarding runic inscriptions, which led to Denmark and Sweden speaking different yet related languages. 
Starting in around 1225 Old Swedish, as the language became to be known gained popularity in Sweden.  It was influenced by the arrival of Christianity in Sweden and the exposure to Latin.  Both Greek and Latin word began to see more usage and with the rise of the Hanseatic League during the 14th Century Dutch and German immigrants to Sweden brought their influences into the language.  Gender systems, pronouns, adjectives and key numerals were all added during this period.
Modern Swedish is largely believed to have begun in 1526 with the introduction of the printing press, and the printing of the first New Testament in Sweden.  This period of European Reformation was vital in the development of many modern European languages.
The blackletter or Gothic typeface used during this period made it unclear which nouns should be capitalized, but the introduction of the Latin typeface antiqua in the 18th Century led to the capitalization rules that we see today.
About Our Professional Swedish Translators:
The translators that we use are professional and experienced in all the subtle nuances of Swedish language and culture.  They can navigate through the differing dialects, and have a strong grasp of correct form and context.  Even if the material is of a technical nature you will find our translators can deliver an accurate and speedy translation.
Number of people speaking:
Approximately 10 million
Dialects:
Norrland, Finland Swedish, Gotland, Svealand, South Swedish, Götaland.
Countries Spoken:
Sweden, Finland, there are also significant Swedish communities in the UK, USA and Canada, and throughout the world.
Some Fun Facts about Sweden:
The Swedish language also has mutual intelligibility with both Danish and Norwegian, which makes broad communication between these nations possible without an interpreter.
Although it's predominantly used in Sweden, there are also many people in the coastal regions of Finland who also communicate in Swedish, and the language has legal standing on parity with the native Finnish
The Ericsson Globe, previously known as The Stockholm Globe Arena, is the largest hemispherical structure ever built, it also houses the largest to scale model of the Solar System in the entire world, and is known by locals as Globen which means The Globe.

24/7 service, 7 days a week Fastest service: 200 Words / Hour / translator A countdown timer for each project

Rated 4.59/5
based on 2022 customer reviews
Over 15000 native speaking professional translators Quality assurance by translation reviewers Communicate with the translator during the project
Fixed price per word Pay only for what you use, no extra charges
One Hour Translation Swedish Translation Services
One Hour Translation can translate your source material at any time of the day of night.  We can offer an extremely fast turn-around, whilst maintaining the highest standards of quality.  The reason guarantee this is that virtually all of our translators are living in your targeted country and are native speakers.  Our professional translation experts can carry out work in over 73 languages and they're skilled in over 2000 language pairs.  All of our translations are 100% accurate and read as if written by a local lawyer.  Whether you require translations carried out in corporate law, commercial law, tax law, intellectual property, certificates or any other documents you will find our translators up to the task.  All our work is competitively priced at a fixed rate and guaranteed for a fast turn-around of the highest possible quality.
Trusted by Worldwide Brands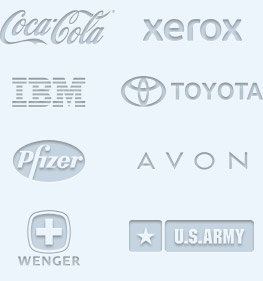 The success of our business has been pegged on the manner in which we can get to communicate with our clients throughout the world. Communication is very important to us, especially since we usually need to translate some of the content so that we can enhance our understanding of the client needs. Thanks to One Hour Translation services there are lots of challenges that we have been able to overcome in the recent past.
Languages we translate to
Spanish, German, French, Russian, Italian, Chinese, Korean, Japanese, Arabic and
Want to Start Your Translation Project Now?
Translate your Website to Swedish
We have an innovative platform in house for Website Translation (WEST), our professional translators can translate your website into your targeted language and you can even specify which dialects you would like to use.  For further details please visit our WEST page.
Swedish Transcription Services
If you require transcription services One Hour Translation can help with transcribing any audio or video recorded material.  Video transcription can be provided with subtitles if required at no additional cost.  Our professionals can transcribe minutes, testimonials, summonses and hearings to an accurate standard, and our turn-around is fast.
Swedish Translation Articles
Privacy & Confidentiality
All our customers have a guaranteed coverage under the standard terms and conditions of agreement. We require every member of our professional translation team to sign an NDA. We are also able to sign a specific NDA if our customers require it; please contact our legal department via the 'Contact Us' section of our website for further information.
Certificate of Translation Accuracy
Upon request, we will happily provide a certificate of translation which is acceptable to all government departments or agencies including US courts, immigration services or embassies. However this does not include a notarized translation service for which customers are required to engage a notary public directly.
Featured on:
One Hour Translation Expert Pages
One Hour Translation Languages Pages
One Hour Translation is considered the fastest professional translation service in the world.
One Hour Translation is considered the fastest professional translation service in the world. If you have an urgent translation please read first the translation speed section. The fastest way to get your translation started is simply to submit it directly via the web-site.