Russian Translation Services
Get in touch with your Russian clients with ease!
Language History
The Russian language is one of  the three remaining members of the East Slavic languages. It is written in the Cyrillic alphabet, which has more characters than the Latin alphabet set. Since the 10th century the current form of the Cyrillic alphabet has been used to write in Russian, though the alphabet used to be more widespread.
Russian writing was revised in the 1700's and became more closely representative of the spoken language so that formerly illiterate people would have an easier time integrating writing into their lives. During the 19th century, Russian poetry and literature became more popular, and many of the writers we cherish today such as Dostoevsky were being published.
Learn More About our Translation Professionals for Russian:
Our translators are well versed in the language of origin and the destination language, to ensure there is a smooth transition from one to the other. It is important to recognize the meaning of the original text, and illustrate it clearly to the reader when translating a text, which is why it is so important to use someone with the skills for the task.
If you are searching for someone to make your business transactions easier or to help you collaborate with someone speaking another language, Russian translators are available that can help you get your word out there without having to learn the language yourself.
Russian Speakers Worldwide
Russian speakers number about 277 million worldwide, though this number used to be larger during the cold war era.
Countries Where Russian is Spoken: Russian is spoken as a first language for many in Russia, Ukraine, Belarus and Kazakhstan
Countries With Large Russian Speaking Populations: Poland, Finland, Canada, the United States, Czech Republic, Bulgaria, Israel, Mongolia, and more.
Points of Interest About Russia:
Russia spans nine time zones, and has the largest land mass of any nation in the world. In 2011 there were over 143 million inhabitants of the nation, representing 160 different ethnic groups.

24/7 service, 7 days a week Fastest service: 200 Words / Hour / translator A countdown timer for each project

Rated 4.76/5
based on 3422 customer reviews
Over 15000 native speaking professional translators Quality assurance by translation reviewers Communicate with the translator during the project
Fixed price per word Pay only for what you use, no extra charges
One Hour Translation Russian Translation Services
One Hour Translation is a company dedicated to getting you the translation services you need in a quick and efficient manner. We have full confidence that our certified translators will be able to provide the highest quality job and exceed your expectations. All our translators are certified professionals who specialize in translation in different fields. One Hour Translation is here to help with your needs for professional translation services including Russian business translation, marketing translation, legal\ translation and more. Contact us today to find out what we can do for your business.
Trusted by Worldwide Brands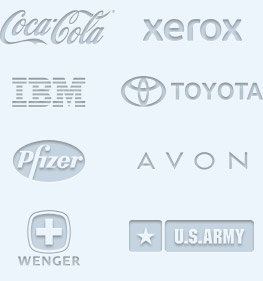 "One Hour Translation allowed me to quickly get the documents I needed into a form I can read, and I was working with a translator who is a native Russian speaker. I have full confidence that the translation is correct, and would recommend One Hour Translation to everyone in international business."
Languages we translate to
Spanish, German, French, Russian, Italian, Chinese, Korean, Japanese, Arabic and
Want to Start Your Translation Project Now?
Translate your Website to Russian
We utilize a platform, the WEST platform, which allows you to use a native Russian speaking translator to translate your website content. You can even choose from the different dialects. If you want to learn more, visit our WEST website translation page.
Russian Transcription Services
In addition to the text translations, we also have people who translate and transcribe audio and video recordings to Russian. Subtitles are provided without additional charges. It is also possible to transcribe hearings in Russian, meetings, testimonials, or medical files.
Russian Translation Articles
Privacy & Confidentiality
When a translator joins our group they are asked to sign an NDA prior to working with One Hour Translation. Customers also are protected as stated in our terms and agreement. If you are interested in a customer specific NDA you should contact our legal department. Use our Contact Us form to get in touch.
Certificate of Translation Accuracy
For all translation services, we provide customers with a translation certificate, which is accepted by immigration services, United States court systems, embassies, and government organizations. Notarized translation is not available, as you must appear in front of a physical notary to get a notarization.
Featured on:
One Hour Translation Expert Pages
One Hour Translation Languages Pages
One Hour Translation is considered the fastest professional translation service in the world.
One Hour Translation is considered the fastest professional translation service in the world. If you have an urgent translation please read first the translation speed section. The fastest way to get your translation started is simply to submit it directly via the web-site.