Korean Translation Services
You can get all your documents, media files and other important pieces of data translated into Korean through us
Language History
The Korean language was originated in the early part of the Common Era as an offshoot of the Chinese script language. This was closer to Chinese until the fifteen century when the hangul script that is commonly used in today's Korean language was introduced. Since then, some changes have been made between South and North Korea in terms of how the language is written out and how some spoken terms are used when maintaining this language the right way. It is a unique language that has a long history of interest.
About Our Professional Korean Translators
Korean is not as well-known as some of the other languages around Asia but it is still a vital language to take a look at considering how powerful South Korea is and how the country has become important to the world of technology. You can contact our translators to make it easier for you to keep your documents or websites translated the right way while removing the problems that often come with translating such a complicated language.
Our translators include a number of native Korean speakers from within the country. These include people who are fully experienced with understanding how to utilize the language and how to create appropriate characters for the unique alphabet that this language is famous for. The hangul script is a particularly viable point that is worth seeing.
Number of People Speaking
Approximately 76 million
Dialects: Jeju, Jeolla, Gyoengsang
Countries Spoken: North Korea, South Korea, northeastern China
Some Fun Facts About Korea
Korea has become a big country in the world of technology in recent years. The country has developed an open culture that is very appealing in that people can eat and drink anywhere they feel in the country. There's also a strong dependence on public transit all around the area.

24/7 service, 7 days a week Fastest service: 200 Words / Hour / translator A countdown timer for each project

Rated 4.46/5
based on 3418 customer reviews
Over 15000 native speaking professional translators Quality assurance by translation reviewers Communicate with the translator during the project
Fixed price per word Pay only for what you use, no extra charges
One Hour Translation Korean Translation Services
One Hour Translation will give you the best possible services that you could ask for when it comes to getting your documents translated into Korean. We will help you out with our native-speaking translators to take care of any document you provide to us. We particularly specialize in a number of complicated documents like corporate and international law documents and tax files. We even work with patent papers and health care reports. In fact, Korean is just one of the dozens of different languages that we cover at One Hour Translation. The odds are you'll get in touch with someone who can help you out as soon as possible with your Korean translation needs at any time of the day.
Trusted by Worldwide Brands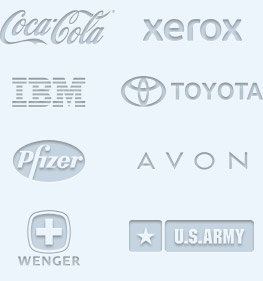 We've been working on a variety of projects with our partner business in South Korea as part of a sister city relationship. We've taken in a number of our documents and sent them off to One Hour Translation to get them translated. We were amazed to see how proficient the translators are. We've gotten about 1,500 words translated on a daily basis through their services. That's much better than what we did in our old in-house service. The fact that we don't have to worry about spending money on an in-house service makes this all the more useful for our needs.
Harold Ahn, Travel Functions Inc.
Languages we translate to
Spanish, German, French, Russian, Italian, Chinese, Korean, Japanese, Arabic and
Want to Start Your Translation Project Now?
Translate Your Website to Korean
You can also submit your website URL to us so we can review the site and create a special Korean language version of that site. We'll even translate your graphics so the images you post on your site will be relevant and relate closely to whatever you want to translate.
Korean Transcription Services
Your personal documents can also be translated by us through our transcription services. We have a number of transcription services dedicated to all kinds of videos and files you have to send to us. We will review your items and translate them into Korean for you. This works particularly well for files relating to business presentations and court hearings.
Korean Translation Articles
Privacy & Confidentiality
Our non-disclosure agreement with you and our translators will be used to state that all the information you send to use for your translation needs will be completely confidential and private. This means that you will not be at risk of losing your data to other parties.
Certificate of Translation Accuracy
Our certificate of translation accuracy states that your translation procedure will be accurate and will be suitable for all needs. You can ask for a certificate by request. Notarized services are not available though; you will still need to consult a local public notary for these services.
Featured on:
One Hour Translation Expert Pages
One Hour Translation Languages Pages
One Hour Translation is considered the fastest professional translation service in the world.
One Hour Translation is considered the fastest professional translation service in the world. If you have an urgent translation please read first the translation speed section. The fastest way to get your translation started is simply to submit it directly via the web-site.