Japanese Translation Services
Don't let a language barrier keep you from potential Japanese-speaking customers.
Language History:
The early history of Japanese remains shrouded in mystery; the earliest record of Japanese words is found in 3rd-century Chinese documents that make a few scattered references, and the earliest known text using what is known as "Old Japanese" dates to just the 8th century, and was written using Chinese characters.
Middle Japanese, dated from the 8th to 17th centuries, enjoyed heavy influence from both Buddhist and Chinese cultures in the earlier centuries, influences which altered the grammar and pronunciation of the language tremendously.
Modern Japanese is generally dated to begin in the 17th century and mainly saw a shift away from one dialect (based around the former capital city of Kyoto) to another (based around Tokyo) and an increase in loan words, especially after Japan opened its borders to trade in the mid-19th century.
About our professional Japanese translators:
Japanese is not related directly to any other language; our Japanese translators have a deep understanding of not just the complexities of the language, but the complexities of various aspects of the Japanese culture. This sort of cultural literacy is just as important as language fluency as it enables our translation team to go beyond simple literal translations and get to the heart of the matter. Our staff is ready to tackle all of your Japanese translation needs.
Number of people speaking Japanese -
About 125 million people, primarily inside Japan itself.
Dialects: There are two main dialects in modern Japan: the Kyoto dialect and the Tokyo dialect. However, within these main dialects are many sub-dialects with pronunciation and constructions peculiar to their region.
Countries Spoken: Japan
Some Fun Facts About Japan:
Despite the fact that there are four formal writing systems in use in Japan (Romaji, Katakana, Hiragana, and Kanji), the country enjoys close to 100% literacy. The Japanese language contains thousands of loan words from other languages (gairaigo). These are often abbreviated heavily. For example, "personal computer" was borrowed from English but is usually transformed into paso kon.

24/7 service, 7 days a week Fastest service: 200 Words / Hour / translator A countdown timer for each project

Rated 4.42/5
based on 2370 customer reviews
Over 15000 native speaking professional translators Quality assurance by translation reviewers Communicate with the translator during the project
Fixed price per word Pay only for what you use, no extra charges
One Hour Translation Japanese Translation Services
One Hour Translation prides itself in providing quick and accurate translation services in over 73 languages (and more than 2000 language pairings) performed by native speakers who typically live in-country as well. This means our translations are accurate and professional as if the document was written by a native-speaking lawyer. All of our translators are certified and experienced, and specialize in commercial, corporate, patent, and international law as well as the translation of certificates. These high standards allow us to turn work around very quickly without any compromise in quality and accuracy.
Trusted by Worldwide Brands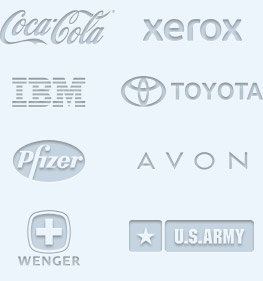 Our clients rely on us not only to meet their legal needs but to provide timely and extremely high quality services.  Securing translations of foreign documents  is integral to everything that we do.  We can always rely on One Hour Translation to provide excellent translations in record time at a fair price.   In today's competitive legal market, it's important to impress our clients.  One Hour Translation helps us do that.
Languages we translate to
Spanish, German, French, Russian, Italian, Chinese, Korean, Japanese, Arabic and
Want to Start Your Translation Project Now?
Translate your Website to Japanese
Our professional, native-speaking translation professionals can translate your website into Japanese via our website translation (WEST) platform. You can select the specific dialect for region you need your website to be translated to as well. Visit our WEST page for more information about the process.
Japanese Transcription Services
One Hour Translation also offers professional transcription of all recordings, audio or video (with subtitling service provided at no additional cost). Whether it is court hearings, testimonials, summons for lawyers or for paralegals, or meeting minutes, we can provide a fast, accurate transcript.
Japanese Translation Articles
Privacy & Confidentiality
Every one of our professional, certified translators signs and NDA when they join One Hour Translation. This enables us to cover all of our customers from front to back under our standard terms and agreement. We do, however, sign customer-supplied NDAs when requested; please contact our legal department (using the 'Contact Us' form) for more information about this option.
Certificate of Translation Accuracy
We happily provide a certificate of translation accuracy when requested. Our certificate is accepted by all U.S. courts, government agencies, and other organizations such as embassies. However, this differs from notarized translation; we do not provide notarized translation, this must be secured from a public notary directly.
Featured on:
One Hour Translation Expert Pages
One Hour Translation Languages Pages
One Hour Translation is considered the fastest professional translation service in the world.
One Hour Translation is considered the fastest professional translation service in the world. If you have an urgent translation please read first the translation speed section. The fastest way to get your translation started is simply to submit it directly via the web-site.