Italian Translation Services
Communicate with your Italian speaking customers in their native language.
Language History
The language basically derives its history from a poetic context, with lots of the famous poets known today being of Italian origin. Dante Alighieri is as a matter of fact the one person who gets so much credit for the development of the language as we know it today and in particular within the Florentine region. The fact that a good number of the cities within Italy have always been considered as city states also led to the development of several dialects for each of them. With time however each of these has since developed into dialects that have become so popular.
Number of people speaking Italian
Approximately 90 million
Dialects: Tuscan, Abruzzese, Pugliese (Apulian), Umbrian, Laziale, Central Marchigiano, Cicolano-Reatino-Aquilano, & Molisan
Countries Spoken: Italy, San Marino, Malta, Switzerland, Vatican, Slovenia, Croatia, Argentina
Some Fun Facts About Italy:
In as far as development is concerned Italy ranks among the top 30 most developed countries in the world, and especially so since it is considered to have a quality of life index ranking among the top 10 in the world.
About our professional Italian translators:
The Italian language has been considered as one of the most spoken languages throughout the world today. There are different dialects that are known to users and as such you can rest assured that we do have translators who know the best of the Italian language.
One of the most incredible things that you need to know about Italian is that it is one of the languages with quite the rich history, and therefore you can take pride in the fact that our translators are well equipped to make all the translation services that you desire.
With more than 90 million speakers of the language worldwide, our translation services rank among the best in the world especially due to the fact that our translators are natives of the dialect regions within which they translate. This gives you not just the factual translation but also the contextual aspect of translation.

24/7 service, 7 days a week Fastest service: 200 Words / Hour / translator A countdown timer for each project

Rated 4.85/5
based on 3480 customer reviews
Over 15000 native speaking professional translators Quality assurance by translation reviewers Communicate with the translator during the project
Fixed price per word Pay only for what you use, no extra charges
One Hour Translation Italian Translation Services
One Hour Translation is your ultimate source of the most efficient and relevant translation services in the whole world. Currently translating to more than 73 languages worldwide on a 24-7 basis, we have been able to translate into more than 2000 language parts, and continue to invest in professional personnel to make sure that we keep this track record untainted. We have a competent team of legal partners who can translate legal content into native languages of their origin. The best thing about it all is the fact that all these translators reside in their respective countries, which gives them an edge above the rest because they can relate the content being translated to the actual scenario. Some of the areas of our specialty include Commercial and Corporate law, Taxes, International law and also handling Patents and Intellectual law. You can also consult us to translate certificates for you.
Trusted by Worldwide Brands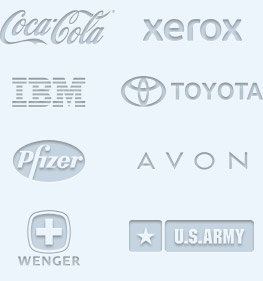 Today our business greatly relies on handling concerns of clients across the globe, and with that the need for translations services has become so important to us. We come across lots of documents that have to be translated from one language to another, and lots more that we have to translate to our clients so that they can appreciate the services we offer to them. Since we started working with One Hour Translation we have been able to meet our translation requirements in good time, and also at a good price too.
Languages we translate to
Spanish, German, French, Russian, Italian, Chinese, Korean, Japanese, Arabic and
Want to Start Your Translation Project Now?
Translate your Website to Italian
We have a platform where you can get to translate your website into Italian with the help of native Italian speaking translators. Besides that you also have the advantage of choosing the dialect that you would like to translate into. You can log into the WEST page for more information on the same.
Italian Transcription Services
Some of the other services which we offer our clients include transcription of video and audio recordings and the best thing about it all is that we usually do it for you without having to charge you anything. Some of the content that we work on include minutes for meetings, summons, testimonials and also court proceedings.
Italian Translation Articles
Privacy & Confidentiality
We sign a NDA with our clients and translators after which the translators can work with us. This is a guarantee of confidentiality in as far as the work that we are doing for you is concerned. There are legal circumstances that require us to sign custom NDA forms. You can use the Contact Us section to make a request
Certificate of Translation Accuracy
Our office has certificates of translation on demand should you need them. You can also take pride in the fact that our certificate is acceptable in all courts throughout the US. Embassies and immigration departments also make use of these documents as does the government organizations. You need to note however that we do not offer notarized translation services, which you can get from the public notary.
Featured on:
One Hour Translation Expert Pages
One Hour Translation Languages Pages
One Hour Translation is considered the fastest professional translation service in the world.
One Hour Translation is considered the fastest professional translation service in the world. If you have an urgent translation please read first the translation speed section. The fastest way to get your translation started is simply to submit it directly via the web-site.