Hindi Translation Services
Our translation services give you an opportunity to reach the native speakers of the fifth largest language of the world.
Language History:
The language of Hindi has its origins in Hindustani which was the colloquial speech spoken in regions of North India in approximately the ninth or tenth century. The language was recognized as Hindi or Hindvi by the Persian speaking Turks who invaded in the eleventh century. The word Hindvi referred to it being the language of the Hind which was the Indus River land. It was constructed from softened Sanskrit words and it absorbed Persian and Arabic words. Its development into the national language of India occurred during the times of being a British colony when it was cultivated amongst government and civil officials.
About Our Professional Hindi Translators:
Our team of professional translators has an expertise with the numerous aspects of Hindi. They can recognize and understand the variety of different dialects and can put in to context the rules and diction of the Hindi language. Our translators can handle any source documents with confidence including those with technical or legal content.
Number of people speaking Hindi:
180 million speak Hindi as their primary language. If you add in the speakers of Urdu which is mutually intelligible with colloquial forms of Hindi, this number increases to 490 million worldwide. Some estimated calculate the number of people speaking Hindi as their primary or secondary language to be as many as 600 million.
Dialects:
There are quite literally hundreds of known dialects but they include; Bambaiya, Bhojpuri, Bihari, Bagri, Braj, Dakkhani, Haiderabadi, Haryanvi, Kangdi, Kahdi boli, Magadhi, Maithili.
Countries Spoken:
Hindi is the primary language in India and Nepal. There are significant communities of native speakers in regions of South Africa, the United States, New Zealand, Fiji, Trinidad, Uganda, Yemen, Singapore, Mauritius, Malaysia and Uganda.
Some Fun Facts about Hindi:
The Hindi language has been constantly evolving as it has incorporated aspects of Persian, Arabic, Turkish, Portuguese, Farsi and English vocabulary. The alphabet is far more expansive than the English alphabet with eleven vowels and thirty three consonants.
Native speakers of Hindi have been providing us with inventions for centuries. Chess was invented sometime before 600 ad, chutes and ladders was created in the thirteenth century to teach children the concept of morality, progress when you do something good and fall back when you do something bad. In more recent times the Pentium chip and Hotmail have been invented by native Hindi speakers and they have also been crowned Miss World five times and Miss Universe twice.

24/7 service, 7 days a week Fastest service: 200 Words / Hour / translator A countdown timer for each project

Rated 4.81/5
based on 3053 customer reviews
Over 15000 native speaking professional translators Quality assurance by translation reviewers Communicate with the translator during the project
Fixed price per word Pay only for what you use, no extra charges
One Hour Translation Hindi Translation Services
We are proud to offer a fantastic quality translation without being compromised by our superfast turnaround. Our professional services are available at any time of the day or night. We have experts in translation for more than 73 languages and over 2000 language pairings. We guarantee that the translations we produce will be absolutely accurate and be comparable to a document written or produced by a native lawyer. We have this confidence because the majority of our professional team is staffed by native speaking professionals who are living in-country. We have the ability to translate any certificate or documentation but we have specialist translators for commercial, corporate or tax law and intellectual property. One Hour Translation is pleased to offer competitively fixed prices for work which is of the best quality with the fastest turnaround.
Trusted by Worldwide Brands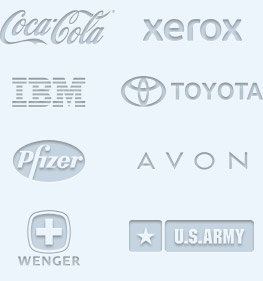 We've been working on a variety of projects with our partner business in India as part of a sister city relationship. We've taken in a number of our documents and sent them off to One Hour Translation to get them translated. We were amazed to see how proficient the translators are. We've gotten about 1,500 words translated on a daily basis through their services. That's much better than what we did in our old in-house service. The fact that we don't have to worry about spending money on an in-house service makes this all the more useful for our needs.
Languages we translate to
Spanish, German, French, Russian, Italian, Chinese, Korean, Japanese, Arabic and
Want to Start Your Translation Project Now?
Translate your Website to Hindi
Our native speaking and professional translators can translate all the pages and content of your website into Hindi using the innovation of our Website Translation platform (WEST). If you require it, you can even choose a specific dialect for the translation. For further information or details visit our WEST page.
Hindi Transcription Services
One Hour Translation is delighted to be able to offer our customers a professional transcription service for all aspects of audio, video or any recorded materials. We can also provide subtitling for no additional cost. Our professional team is able to provide you with an accurate and fast transcription for testimonials, minutes, summonses or hearing work.
Hindi Translation Articles
Privacy & Confidentiality
When each of our professional translators joins One Hour Translation's team they must agree to an NDA with One Hour Translation. This provides all our customers with a privacy and confidentiality guarantee as part of our standard terms of business. We are able to sign a specific NDA if customers require it; for further information, please contact our legal department using the 'Contact Us' section of our website.
Certificate of Translation Accuracy
We are able to provide customers with certificates of translation accuracy when requested. You will find that our certificates are widely accepted including in all U.S. courts, immigration services offices, embassies, or any other government departments and agencies. Please be aware that you must engage the services of a notary public for notarized translation.
Featured on:
One Hour Translation Expert Pages
One Hour Translation Languages Pages
One Hour Translation is considered the fastest professional translation service in the world.
One Hour Translation is considered the fastest professional translation service in the world. If you have an urgent translation please read first the translation speed section. The fastest way to get your translation started is simply to submit it directly via the web-site.