Greek Translation Services
Communicate with confidence with our Greek translation services.
Language History:
Greek is one of the earliest written languages with a history documented over thirty four centuries. Many modern words have their roots in the Greek language, especially scientific and medical terms. There are over fifty thousand words in the English language which are derived from the Greek vocabulary. The language was a cornerstone of ancient literature with many significant and important works and texts being composed in Greek. These pieces of literature such as The Iliad and Homer's Odyssey have been hugely influential across the centuries and are still studied today. The Greek language was the lingua franca spoken throughout the Mediterranean and around the world in many historical periods. In modern times it is one of only twenty three official languages of the European Union.
About Our Professional Greek Translators:
The Greek language can be extremely complex but our professional Greek translators have a great amount of experience and expertise with all dialects, forms and cultural protocols. They can handle with confidence all aspects of translation including technical or legal documentation.
Number of people speaking Greek:
Greek is spoken by about 13.1 million people across the globe. It is the official language of Greece and Cyprus but it is recognized as a minority language in six other countries.
Dialects:
The ancient dialects have now become extinct but there are a number of active dialects. These include; Calabrian, Cappadocian, Cretan, Cypriot, Demotic, Griko, Himariote, Katharevousa, Maniot, Misthiotica, Pontic, Tsakonian, Yevanic.
Countries Spoken:
Greek is primarily spoken in Greece and Cyprus. Other countries have Greek speaking communities including Albania, Argentina, Armenia, Australia, Azerbaijan, Brazil, Bulgaria, Canada, Chile, Egypt, Georgia, Germany, Israel, Italy, Lebanon, Romania, Russia, Turkey, Ukraine, United Kingdom and the United States.
Some Fun Facts about Greece:
Greece is one of the oldest civilizations and has had 7,000 years of being continually inhabited. It has been said that the civilization is so old that over the centuries it has adopted almost every form of politics and government. Not only has the language been influential but the Greek culture has been responsible for the birth of democracy, the Olympics, Western philosophy and literature, political sciences, Western approaches to tragedy and comedy and the majority of mathematical theories and principles. It is also the birthplace of the world's second oldest toy; the yo-yo. The yo-yo was created in ancient Greece and is estimated to be over three thousand years old.

24/7 service, 7 days a week Fastest service: 200 Words / Hour / translator A countdown timer for each project

Rated 4.78/5
based on 3179 customer reviews
Over 15000 native speaking professional translators Quality assurance by translation reviewers Communicate with the translator during the project
Fixed price per word Pay only for what you use, no extra charges
One Hour Translation Greek Translation Services
We can offer an uncompromised level of quality and service with a remarkably fast turnaround. Our one hour translation services are available around the clock for all your professional translation requirements. We have a team of experts in translation who are native speakers in more than 73 languages and over 2000 language pairs. You can have confidence that the translations we produce will be completely accurate and produced to be read as if composed by a native lawyer. We can offer this as a guarantee as the majority of our professional translators speak the specific language natively and live within the country. We can offer a service of the greatest quality with fast turnaround for a competitively set fixed price, whether the work to be translated is from branches of commercial, tax or corporate law, intellectual properties or other documentation and certificates. Our professional translators have all agreed to non-disclosure so you can be reassured of our confidentiality and privacy for any documentation you provide.
Trusted by Worldwide Brands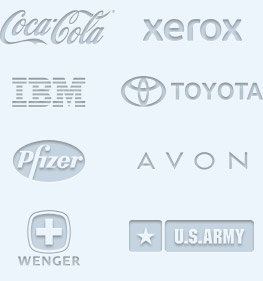 We've been working on a variety of projects with our partner business in Greece as part of a sister city relationship. We've taken in a number of our documents and sent them off to One Hour Translation to get them translated. We were amazed to see how proficient the translators are. We've gotten about 1,500 words translated on a daily basis through their services. That's much better than what we did in our old in-house service. The fact that we don't have to worry about spending money on an in-house service makes this all the more useful for our needs.
Languages we translate to
Spanish, German, French, Russian, Italian, Chinese, Korean, Japanese, Arabic and
Want to Start Your Translation Project Now?
Translate your Website to Greek
Your website pages can be translated into Greek by one of our native speaking and professional translators using our innovative platform of Website Translation (WEST). If you require it you even have the option to choose a specific dialect for your Greek text. For further information visit our WEST page.
Greek Transcription Services
At One Hour Translation we are delighted to be able to offer a professional transcription service for any audio, video or recorded material, we can also provide subtitling for no additional charges. Our professional team can provide a fast and accurate transcription service for testimonials, summonses, minutes or hearing work.
Greek Translation Articles
Privacy & Confidentiality
All of the translators in our community sign an NDA in order to work with One Hour Translation. Customers are covered back-to-back by our terms and agreement. For certain legal professional corporates we sign customer specific NDAs, please contact our legal department using the Contact Us form to learn more about it.
Certificate of Translation Accuracy
We provide customers with translation certificate on demand. The One Hour Translation certificate is accepted by US courts nationwide, embassies, immigration services and other official government organizations. Please note that we do not provide notarized translation. For notarized translation you need to go physically to public notary.
Featured on:
One Hour Translation Expert Pages
One Hour Translation Languages Pages
One Hour Translation is considered the fastest professional translation service in the world.
One Hour Translation is considered the fastest professional translation service in the world. If you have an urgent translation please read first the translation speed section. The fastest way to get your translation started is simply to submit it directly via the web-site.