Finnish Translation Services
<span itemprop="brand">One Hour Translation</span> Finnish Translation Services
Language History:
Just as is the case with so many of the languages that are spoken in the world there is quite a lot of interesting history in the books about this language. The evolution of the language stems from the Proto-Finnic language sometime around the years 1500-1000 BC. Based on a number of historic events, there are so many linguist specialists who have been able to agree on the fact that the Proto-Finnic language never was spoken in Finland at all.
About our expert Finnish translators
The popularity of the Finnish language has increased in the recent past thanks to the fact that there are so many people who have been able to make the best use of the language. Today there are some small sub categories of the same that are available globally, and it is through this that people are fast learning about the language.
Perhaps one of the factors that have resulted in the terminology being so well-known is the need for global interaction especially among businesses and students worldwide. To be able to best fulfill your needs we have taken to ensuring that we get only the best linguists to work on your interpretation and translation needs.
Number of people speaking Finnish
Approximately 5 million
Dialects: Western, Eastern
Countries Spoken: Finland, Estonia, Ingria, Karelia, Norway, Sweden
Some Fun Facts about Finland:
Interesting enough, the name of this nation can be found inscribed on 3 rune stones. These have in the recent past become a very interesting tourist attraction and as a result there are so many people who have been able to come to the country just to learn about the same.

24/7 service, 7 days a week Fastest service: 200 Words / Hour / translator A countdown timer for each project

Rated 4.8/5
based on 3120 customer reviews
Over 15000 native speaking professional translators Quality assurance by translation reviewers Communicate with the translator during the project
Fixed price per word Pay only for what you use, no extra charges
One Hour Translation Finnish Translation Services
The one factor that has contributed to our translations solutions being one of the best in the world is that we pay eager interest to details. We do everything in our power to translate into the languages you need and we also endeavor to make sure that you get your interpretation done in the best way possible. There are more than 73 different languages on the globe within which we can translate, and besides that we try to ensure that you get the best assistance.
In line with this goal we ensure that we have some of the best translation professionals in the world, all of whom are more than able to handle all the tasks that you need. At the moment there is a large variety of language areas globally that we translate into, and all of these we can do with perfection.
Trusted by Worldwide Brands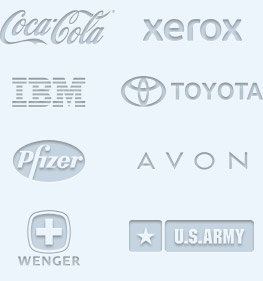 The achievements of our company usually depend on the manner in which we can handle our international customers and their needs. This means that we have to engage in language translations so that we can be able to understand one another. It is therefore essential for us to try and make sure that we have some of the best linguists. One Hour Translation has since been an excellent associate towards this end, and consequently we have been able to accomplish our objectives with many our customers. The best part about it all is that we get the best translations carried out and also with the best prices so far.
Languages we translate to
Spanish, German, French, Russian, Italian, Chinese, Korean, Japanese, Arabic and
Want to Start Your Translation Project Now?
Translate your Web page to Finnish
Through the support of our able Finnish linguists we have been able to help so many individuals in the recent past with their interpretation and translation needs. Therefore it would be a great thing for you to consider allowing us work on your interpretation for you. Through the help of our expert linguists we will be able to provide your converted material in whatever languages that you need.
Finnish Transcription Services
We do provide so many unique solutions for our customers, from translation of audio to translation of video content. Therefore you can be confident that with our specialists working for you there is so little that you will not be able to achieve. We have professionals all over the world who are well qualified with not only the languages, but also the different dialects that are associated with the languages thereof.
Finnish Translation Articles
Privacy & Confidentiality
It is essential us that we sign a NDA with customers before any tasks are began on interpretation and translation. The main reason for this is that we need to ensure a feeling of convenience and highest regard in the way in which we carry out our duties. Therefore the one thing that you can be confident of is that your work is being performed by professionals and in an experienced way too.
Certificate of Translation Accuracy
We appreciate the value of these certificates to you and also to the reliability of the same to your duties. Therefore you can be able to get the certificates from us whenever you need them.
Featured on:
One Hour Translation Expert Pages
One Hour Translation Languages Pages
One Hour Translation is considered the fastest professional translation service in the world.
One Hour Translation is considered the fastest professional translation service in the world. If you have an urgent translation please read first the translation speed section. The fastest way to get your translation started is simply to submit it directly via the web-site.