Dutch Translation Services
Converse with Your Dutch Customers in Their Native Language
Language History
Dutch language is a West Germanic language split from the Indo-European family. It originated around 450 to 500 AD after the second Germanic consonantal shift divided the Old Frankish language. The northern dialects where unaffected and became Old Low Franconian, also referred to as Old Dutch. Dutch language passed through three development phases – Old Dutch, Middle Dutch and Modern Dutch. In the 16th century, when people from Antwerp came to Holland, there was a push to standardize Middle Dutch.
Today, Dutch language is native to the majority of the population in Netherlands along with being indigenous to 60% of Suriname and Belgium. The 22 million Dutch speakers taken collectively equate to all the speakers of Swedish, Danish, Norwegian and Frisian. Pennsylvania Dutch is spoken by a small population living in the United States and Canada. The official language of South Africa, Afrikaans is actually derived from the Dutch language.
About Our Professional Dutch Translators
At One Hour Translation, we are very proud of our native language translators who are proficient in their languages and the various dialects. We hire our translators after a careful screening process to ensure the quality of our translation services is excellent. Regardless of the type of translation project you bring to us – legal, technical, medical, or website related – our translators are well qualified in diverse fields to give you a perfect translation that conveys the same meaning as the original content. We also have a strict translation control process, ensuring that your translated document is edited and proofread by a second translator before it is returned to you.
Number of People Speaking Dutch:  About 28 million
Dialects: Limburgs, Brussels/Brabants, Antwerps, Oost-Vlaams and West-Vlaams, Zeelandic, Hollandic, Gronings
Countries Spoken: Netherlands, Belgium and Suriname, Aruba, Curaçao, Sint Maarten, France.
Some Fun Facts about Dutch Language: Did you know Dutch and Deutsch is not the same thing? Dutch is t6eh English word for the language spoken in Netherlands while Deutsch is the German word for the language spoken in Germany. Many Dutch words are influenced by the French language such as paraplu (umbrella) and jus d'orange (orange juice). Many foreigners trying to speak Dutch might hurt their throat while trying to make G- or CH-sounds. Some words such as slechtstschrijvend can have up to 9 consonants. You may even find some duct words to be never ending (e.g. chronischevermoeidheidssyndroom -31 letters).

24/7 service, 7 days a week Fastest service: 200 Words / Hour / translator A countdown timer for each project

Rated 4.73/5
based on 2925 customer reviews
Over 15000 native speaking professional translators Quality assurance by translation reviewers Communicate with the translator during the project
Fixed price per word Pay only for what you use, no extra charges
One Hour Translation Dutch Translation Services
For more than 73 languages and over 2000 language pairs, One Hour Translation provides high quality, fast, 24x7 legal translation services at competitive prices. At One Hour Translation, we have certified expert legal translators that are fluent in their native language. Most of our translators work from their home country and are familiar with various dialects. Our quality procedures guarantee that your legal translation will be done professionally. We specialize in commercial law, corporate law, Patent and Intellectual Property, Tax, International law and translation of certificates.
Trusted by Worldwide Brands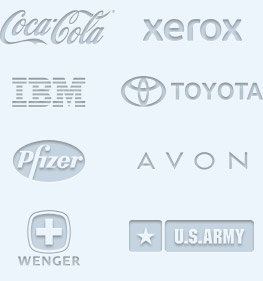 "The translated monthly newsletter I received was one of the best translations that I received with all the grammar and sentence structure being up to the standards. I am quite impressed by the efforts your Dutch translators have put into the newsletter which would surely help to boost my marketing efforts. Thank you for your prompt follow-ups and customer service."
Jason Smith, Ford Dealer, Netherlands
Languages we translate to
Spanish, German, French, Russian, Italian, Chinese, Korean, Japanese, Arabic and
Want to Start Your Translation Project Now?
Translate your Website to Dutch
With our WEST (website translation) platform, your website can be translated into Dutch with the aid of a professional Dutch translator who is a native language speaker. Based on your preferences, you can choose the Dutch dialect for the translation. Find more information on our WEST (website translation) page.
Dutch Transcription Services
We even do translations of recorded material, audio and video, along with subtitles at no additional cost. You can even get hearings, testimonials, recordings, meeting minutes, summons for lawyers and paralegals transcribed.
Dutch Translation Articles
Privacy & Confidentiality
All the translators in our community sign an NDA in order to work with One Hour Translation. Customers are covered back-to-back by our terms and agreement. For certain legal professional companies, we sign customer specific NDAs. Please contact our legal department using the Contact Us form.
Certificate of Translation Accuracy
A translation certificate is provided to our customers on demand. The One Hour Translation certificate is accepted by US courts nationwide, embassies, immigration services and other official government organizations. Please note that we do not provide notarized translation. For notarized translations, you need to go physically to public notary.
Featured on:
One Hour Translation Expert Pages
One Hour Translation Languages Pages
One Hour Translation is considered the fastest professional translation service in the world.
One Hour Translation is considered the fastest professional translation service in the world. If you have an urgent translation please read first the translation speed section. The fastest way to get your translation started is simply to submit it directly via the web-site.