Czech Translation Services
Communicate with your Czech speaking customers in their native language.
Language History:
The language was developed sometime towards the end of the 1st millennium and is a result of the Proto-Slavic language. Since then there has been quite the development in the different dialects that characterize these languages, and as a result the language keeps spreading throughout the world.
Today there are more than 10 million speakers of Czech spread throughout the world as a result of different cultural and social interactions. Some people have also managed to learn the language due to one reason or the other, and as a result they have a better understanding of the same.
About our professional Czech translators:
With more than 10 million speakers of the Czech language people are increasingly getting to learn about the language especially for international relations. Therefore it would be rather important for you to make an attempt to learn a thing or two about the same.
Irrespective of the same however, we do have some of the best translators in the world, all of whom are natives of the Czech Republic. Our translators are members of this great nation and as a matter of fact are well aware of the dialects thereof. Therefore you need not worry about translation since we will have the best work on yours.
With such a team of talented translators there is nothing that can stop us from giving you the best in as far as translation and transcription services are concerned. You can therefore take pride in the fact that you will have an easier time getting to deal with your business contacts thanks to our service.
Number of people speaking Czech
Approximately 10 million
Dialects: Balto-Slavic, Slavic, West Slavic, Czech-Slovak
Countries Spoken: Czech Republic, Slovakia, The EU
Some Fun Facts About Czech Republic:
This is the country that was once referred to as Bohemia and as a matter of fact there is so much historical information about the same. The country is well known today for the manufacture of the Skoda Auto, and has as a matter of fact become more and more prominent.

24/7 service, 7 days a week Fastest service: 200 Words / Hour / translator A countdown timer for each project

Rated 4.6/5
based on 425 customer reviews
Over 15000 native speaking professional translators Quality assurance by translation reviewers Communicate with the translator during the project
Fixed price per word Pay only for what you use, no extra charges
One Hour Translation Czech Translation Services
In the event that you are looking for one of the best translation services in the whole world, you will need to consider working with One Hour Translation services. We do offer some of the best translation services in the whole world and this is all as a result of our access to some of the best translators in the whole world.
Most of our clients are usually a happy lot thanks to the fact that they are able to deal with their translation in as short a time as possible. We have a team of expert translators available throughout the day for your assistance. Besides that we also have a 24/7 support team that is always ready to respond to your questions should you have any.
Therefore the next time you need to have any translation into the Czech language, you can rest assured that there is only one place where you will get the best of these services, through One Hour Translation.
Trusted by Worldwide Brands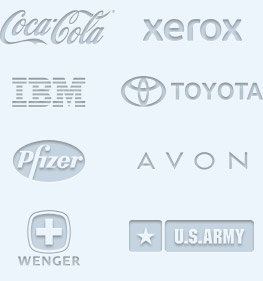 Due to the international relations that are associated with our business there are so many people who have been able to come to us for one reason or the other. Because of the same, it makes sense for us to seek the services of One Hour Translation in a bid to get our business in order. For the past number of times that we have used the translations services we have had a very good response rate, and the quality of the services they offered us are top notch. Well, we also do appreciate the prices that they offer since they are nothing short of amazing!
Languages we translate to
Spanish, German, French, Russian, Italian, Chinese, Korean, Japanese, Arabic and
Want to Start Your Translation Project Now?
Translate your Website to Czech
With the assistance of some of our Czech translators you can rest assured that you will no longer have to worry about whether or not you will get your work done. We have the best translators in the market so far and we do offer top quality translation. Try us today and you will not regret it.
Czech Transcription Services
We have in the recent past come to realize that there are so many people who need to have translations into Czech language. Besides that there are also those who require transcription services. This is why we offer only the best of them all. From meetings to minutes of the same, we transcribe all with ease and with the confidentiality that you desire.
Czech Translation Articles
Privacy & Confidentiality
For our services to remain credible, we usually offer to sign NDA documents with our clients especially because we understand the importance of confidentiality in some of the documents that we work on. Therefore you can rest assured that we can transcribe all data for you, including the confidential ones.
Certificate of Translation Accuracy
For those of our clients who need these certificates you can rest assured that we run a certified translation agency, and therefore our certificates are recognized in the US and can also be accepted in the major embassies and government organizations.
Featured on:
One Hour Translation Expert Pages
One Hour Translation Languages Pages
One Hour Translation is considered the fastest professional translation service in the world.
One Hour Translation is considered the fastest professional translation service in the world. If you have an urgent translation please read first the translation speed section. The fastest way to get your translation started is simply to submit it directly via the web-site.