Chinese Translation Services
Conquer the Chinese-speaking market with the services of professional translators.
Language History:
Chinese developed out of an ancient language family known as Proto-Sino-Tibetan and is one of the oldest languages known. Old Chinese was spoken between 1200 BCE and 260 BCE. Because of the age of the language and the lack of records, much of the early history of the language is considered conjecture. As the language developed, the vast size of China combined with geographical divisions and long history of invasion created a situation where most people living in China spoke regional dialects that differed tremendously from 'standard' Chinese (i.e., Mandarin or Han Chinese) until the 19th century.
Today the languages spoken throughout China are considered dialects of Chinese by their native speakers but linguists often argue they are really separate and unrelated languages. This causes a great deal of confusion when Chinese is studied as a language.
About Our Professional Chinese Translators:
Chinese is a challenging language group to translate into and from. Regional dialects in China can be vastly different from Mandarin. If your need is for local materials in China, our professional translation team has the native knowledge and skill to handle all of your translation needs, no matter how complex. China's a big country and encompasses many different cultures and ethnicities. Translation into Chinese isn't just about words and definitions; it's about local knowledge and cultural IQ. Our professional translators have both, and stand ready to apply them in service to your business.
Number of people speaking Chinese:
Over 1 billion.
Dialects: Mandarin (about 850 million), followed by Wu (90 million), Cantonese (70 million) and Min (50 million).
Countries Spoken: China, Brunei
Some Fun Facts about China:
The word "China" probably derives from the Qin dynasty, which unified China in 221 BCE. In standard Chinese, verbs are not conjugated and have no tense forms, making Chinese actually easier to learn in some ways than many Romance Languages. Chinese is a tonal language, with four basic intonations that change the meaning of a single word.

24/7 service, 7 days a week Fastest service: 200 Words / Hour / translator A countdown timer for each project

Rated 4.57/5
based on 2537 customer reviews
Over 15000 native speaking professional translators Quality assurance by translation reviewers Communicate with the translator during the project
Fixed price per word Pay only for what you use, no extra charges
One Hour Translation Chinese Translation Services
On Hour Translation maintains the highest possible standards for our expert legal translators so we can guarantee fast turn-arounds of high-quality legal translation services 24 hours a day, 7 days a week. Offering expertise in more than 73 languages and 2000 language pairs, all translation work is performed by experts who work in their native languages, most of whom live in country (Chinese translators living in China, for example). This allows us to guarantee that all legal translations will read as if written by a lawyer speaking the target language natively. Specializing in commercial law, corporate law, tax law, patent and intellectual property law, International law and the translation of certificates, One Hour Translation offers the highest level of service and quality at a competitive fixed price.
Trusted by Worldwide Brands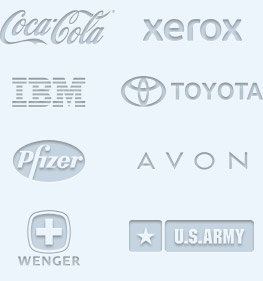 Our clients rely on us not only to meet their legal needs but to provide timely and extremely high quality services.  Securing translations of foreign documents is integral to everything that we do.  We can always rely on One Hour Translation to provide excellent translations in record time at a fair price.   In today's competitive legal market, it's important to impress our clients.  One Hour Translation helps us do that.
Languages we translate to
Spanish, German, French, Russian, Italian, Chinese, Korean, Japanese, Arabic and
Want to Start Your Translation Project Now?
Translate your Website to Chinese
Our innovative WEST platform enables you to choose a professional, native Chinese-speaking human translator to translate your website into the specific dialect of Chinese you require. For more information, please visit our Website Translation (WEST) page.
Chinese Transcription Services
Our expert translators are experienced with all types of recorded materials, audio and video. We can offer transcriptions of hearings, meetings, testimony, summonses, and provide video subtitles for no additional cost.
Chinese Translation Articles
Privacy & Confidentiality
All translators working for One Hour Translation sign an NDA which extends coverage to our customers under our standard terms and agreement. We can also process specific customer NDAs upon request; please contact our legal department (using the 'Contact Us' form) for more information.
Certificate of Translation Accuracy
Upon request One Hour Translation can provide Certificates of Translation Accuracy. The One Hour Translation Certificate is accepted by U.S. courts and government agencies without exception. Please note, however, that we cannot offer notarized translation services. For notarized translation services a public notary must be engaged directly.
Featured on:
One Hour Translation Expert Pages
One Hour Translation Languages Pages
One Hour Translation is considered the fastest professional translation service in the world.
One Hour Translation is considered the fastest professional translation service in the world. If you have an urgent translation please read first the translation speed section. The fastest way to get your translation started is simply to submit it directly via the web-site.