Bengali Translation Services
Connect with native Bengali speakers in their own language with our professional translation services.
Language History:
Bengali or as it's commonly known Bangla, has origins which are based in Sanskrit, Prakrit and Pali, it's widely believed by historians that Bengali became a distinct and separate language in approximately1000 AD.  Bengali existed for hundreds of years as a diverse group of numerous dialects with no common grammar, until well into the 18th century.  A  Portuguese missionary wrote the first book on Bengali grammar. A later effort was penned by an English grammarian, who wrote A Grammar of the Bengal Language in 1778, this book is noteworthy as the first instance of Bengali grammar being used with Bengali text and letters as examples of usage.
About Our Professional Bengali Translators:
Our professional translators have a great deal of experience in dealing with all the aspects of the Bengali language.  They can navigate all the different dialects for you and they fully understand the subtle regional differences that often occur.  Even if the documents you require translated are very technical in nature, our translators are more than capable of interpreting the source material.
Number of people speaking:
There are approximately 193 million native speakers of Bengali, but the number of speakers worldwide is estimated to be in excess of 230 million.
Dialects:
Noted linguists identified four broad classifications of dialects Rarh, Banga, Kamarupa and Varendra.  There are a great number of variations within these groups and alternative classifications have been proposed.  The Rarh groups of dialects are prevalent in the south western area of Bangladesh and are regarded as the basic standard for colloquial Bengali.  In contrast the Banga group is rooted in the east and south eastern area of the country and is widely regarded as the primary dialect group within Bangladesh.  Both Rarh and Banga dialect gropups may share many similarities but individual words can be entirely different.  Many other local languages such as Sylheti, Chittagonian, and Chakma are considered by many to be Bengali dialects, although that is a cause for debate amongst language scholars.
Countries Spoken:
Bangladesh, West Bengal, Assam, Tripura, the Andaman and Nicobar Islands (India), Karachi, Sindh (Pakistan).  There are also significant Bengali speaking communities in the United Arab Emirates, Saudi Arabia, Bahrain, and Kuwait, as well as in numerous other countries.
Some Fun Facts about Bengali:
The lyrics for the national anthem of Bangladesh and the national anthem and national song of India are all composed in Bengali.
The Bengali poet and polymath Rabindranath Tagore, wrote the song Amar Shonar Bangla or "My Golden Bengal" in 1905, the first ten lines of the song were later adopted as the Bangladeshi national anthem in 1972.  Rabindranath Tagore was also the first non-European to win the Nobel Prize for literature in 1913.
In December 2002, the President of Sierra Leone, Ahmad Tejan Kabbah named Bengali as an "official language" of the country in recognition of the 5,300 troops from Bangladesh that had served in the United Nations peacekeeping force.

24/7 service, 7 days a week Fastest service: 200 Words / Hour / translator A countdown timer for each project

Rated 4.54/5
based on 4266 customer reviews
Over 15000 native speaking professional translators Quality assurance by translation reviewers Communicate with the translator during the project
Fixed price per word Pay only for what you use, no extra charges
One Hour Translation Bengali Translation Services
Our professional translation services are available 24 hours a day, and we can offer a fast turn-around, whilst maintaining an incredible 100% rate of accuracy.  We have native-speaking translators skilled in more than 73 separate languages, with in excess of 2000 language pairs.  Our translations will read as if they had been written by a local legal professional, the majority of our translator's live in-country and speak your targeted language as natives.  Even if the work you require is of a legal or technical nature such as tax law, certificates, intellectual property or commercial law our translation services can handle your requirements.  One Hour Translation can complete your work with the highest quality, for a fixed price and with a very fast turn-around.
Trusted by Worldwide Brands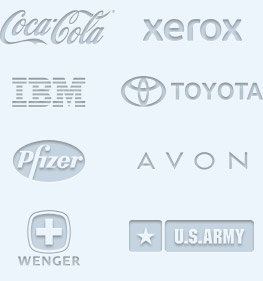 The success of our business has been pegged on the manner in which we can get to communicate with our clients throughout the world. Communication is very important to us, especially since we usually need to translate some of the content so that we can enhance our understanding of the client needs. Thanks to One Hour Translation services there are lots of challenges that we have been able to overcome in the recent past.
Languages we translate to
Spanish, German, French, Russian, Italian, Chinese, Korean, Japanese, Arabic and
Want to Start Your Translation Project Now?
Translate your Website to Bengali
We also have an innovative Website Translation platform (WEST) that we can use to translate your website into Bengali.  This work will be carried out by a native-speaking translator, and you can even specify any specific dialects that you would like to use.  For more details please consult the WEST page of our website for more details.
Bengali Transcription Services
If you need professional transcription services for audio or video, One Hour Translation can help.  We can transcribe accurate testimonials, summonses, hearings or minutes of meetings.  Our professionals can also transcribe your video for you and provide any required subtitles at no additional cost.
Bengali Translation Services
Privacy & Confidentiality
All members of our professional translation sign an NDA for One Hour Translation. This provides a guarantee for every customer as part of our standard agreement of terms. We can also sign a specific NDA if our customers request it, for further information, please contact  a member of our legal department via the 'Contact Us' form on our website.
Certificate of Translation Accuracy
We are happy to provide a certificate of translation accuracy upon request. Each certificate is valid with all U.S. courts, immigration services offices, embassies, or any other government agencies. Please note notarized translation is not included, for these you would need to engage a specialist directly.
Featured on:
One Hour Translation Expert Pages
One Hour Translation Languages Pages
One Hour Translation is considered the fastest professional translation service in the world.
One Hour Translation is considered the fastest professional translation service in the world. If you have an urgent translation please read first the translation speed section. The fastest way to get your translation started is simply to submit it directly via the web-site.