Arabic Translation Services
Talk with your Arabic-speaking customers in their language
Language History
The Arabic language is a Semitic language that is loosely related to Hebrew and Aramaic. It is believed to have originated in the sixth century and had originally been spoken by nomadic tribes that made their way around the Arabian Peninsula. Most people who communicated in Arabic did so through literature and poetry at the time. The language was particularly noted for having each word being derived from another root verb. In addition, the language would soon become the key language in the Islamic faith, thus causing many tribes and cultures in the Arabian Peninsula and in Africa to replace their languages with Arabic.
About Our Professional Arabic Translators
You can utilize personally Arabic translators to help you out with keeping your language needs under control. As the sixth-most spoken language in the world, Arabic has become an important language in recent years and is especially valuable in oil-rich countries in the Middle East. Translators will help you to get all documents that you have taken care of with the Arabic language in mind.
A big part of the Arabic language is that it is traditionally written from right to left and read in that same format. Therefore, there will be a need to make sure that the translation process is made with this special consideration in mind. You can be certain that your Arabic translators will make sure everything is written out and read the right way.
Also, our services are effective because they work well with formal and standard forms of the Arabic language. The formal style is used in the Qur'an and is taught in schools in Arabic-speaking countries while the modern form is used in more places. It's easy for you to contact translators that will take care of both of these forms of the language.
Number of People Speaking Arabic
Approximately 280 millio
Dialects: Maghrebi (Western), Levantine, Iraqi, Egyptian, Sudanese
Countries Spoken: Egypt, Sudan, Morocco, Iraq, Saudi Arabia, Syria, Somalia, Israel, Yemen
Some Fun Facts About Saudi Arabia
Saudi Arabia is an interesting place because it is the home to the holiest spots in the Muslim faith. These include the holy city of Mecca, a city that all Muslims must make a pilgrimage to in their lives if they are capable of doing so. In fact, it's a city that forbids all non-Muslims from entering. Saudi Arabia is also home to the second-largest total of oil reserves in the world, thus making it a viable country in the global economy.

24/7 service, 7 days a week Fastest service: 200 Words / Hour / translator A countdown timer for each project

Rated 4.52/5
based on 872 customer reviews
Over 15000 native speaking professional translators Quality assurance by translation reviewers Communicate with the translator during the project
Fixed price per word Pay only for what you use, no extra charges
One Hour Translation Arabic Translation Services
One Hour Translation will help you to make sure your documents are translated as efficiently and quickly as possible. You can simply submit your text to us or submit a file so we can start working on it. We have all sorts of language experts who are on call 24-7 to make sure your translation needs are satisfied so everything is covered well. We work with more than seventy different languages and have translated thousands of documents and websites for clients from all parts of the world. In fact, a professional translator with us can deliver about 200 words in a single hour.
Trusted by Worldwide Brands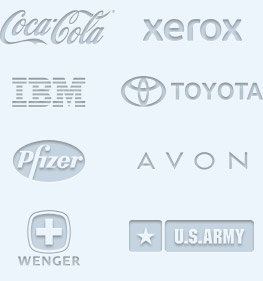 We've been working with a number of business associates in Dubai to take advantage of the rising market in the Middle East. Our needs for getting our documents translated have been very strong because we have so many different documents that are relevant to our needs. We have worked with One Hour Translation for years to make it easier for all our documents to be transferred into Arabic so the Arabic-speaking clients we have in Dubai can read what we have. They've been doing this with a great price and it has certainly helped us to keep our documents in check.
Andrew S. Taylor, Forsyth Oil and Mining, LLC
Languages we translate to
Spanish, German, French, Russian, Italian, Chinese, Korean, Japanese, Arabic and
Want to Start Your Translation Project Now?
Translate Your Website to Arabic
We also have a special service where you can get your websites translated into Arabic. You can go to the top page of our website and submit the details on the URL that you want us to translate. We will operate with the same procedure and timeframe for your website as what you might get from another of our many services.
Arabic Transcription Services
You can also send us your audio and video files so we can transcribe them into Arabic. We can work well with translating recordings from business meetings, court cases, doctor's notes and many other common items that have to be covered.
Arabic Translation Articles
Privacy & Confidentiality
We guarantee that our effects with you will be completely confidential and private from the public. This means that a non-disclosure agreement will be signed stating that your efforts will be kept secretive without your files being leaked to others.
Certificate of Translation Accuracy
We also operate with certificates of translation that are available on demand as needed. However, we do not have any notarized translation services. You will have to contact your local public notary for any translation services relating to this point.
Featured on:
One Hour Translation Expert Pages
One Hour Translation Languages Pages
One Hour Translation is considered the fastest professional translation service in the world.
One Hour Translation is considered the fastest professional translation service in the world. If you have an urgent translation please read first the translation speed section. The fastest way to get your translation started is simply to submit it directly via the web-site.