Albanian Translation Services
Communicate with your Albanian speaking customers in their native language.
Language History:
As is the case with a lot of the major languages in the world, the Albanian language does have a rich history behind it. It is mentioned in so many places that the very first Albanian context in written form was in the year 1285. It is indeed a very unique language in the sense that it does not share its branches with any other language.
About our professional Albanian translators:
The Albanian language is not only restricted to Albania, but it is also widely used in Kosovo and the other neighboring countries including Italy and Serbia. The Albanians have in the recent past spread all over the world for different reasons and as a result this has also led to the widespread propagation of the Albanian language.
Our team of translators is well versed with the language and the dialects and as a result you can rest assured that your translation work will be carried out to the precision that you desire. With roughly 8 million speakers throughout the world over time we have been able to get some of the best translators, all who can get you the best translation services in the different dialects too.
Number of people speaking Albanian
Approximately 8 million
Dialects: Gheg, Tosk
Countries Spoken: Albania, Kosovo, Macedonia, Italy, Montenegro, Serbia, Romania
Some Fun Facts About Albanian speaking nations:
The Albanian language is rather widespread throughout the world, with a huge section of speakers in Albania and others in the neighboring countries. There are some subgroups that speak the language quite proficiently, and these include the Arbanasi, the Cham and the Arvanites.

24/7 service, 7 days a week Fastest service: 200 Words / Hour / translator A countdown timer for each project

Rated 4.83/5
based on 3945 customer reviews
Over 15000 native speaking professional translators Quality assurance by translation reviewers Communicate with the translator during the project
Fixed price per word Pay only for what you use, no extra charges
One Hour Translation Albanian Translation Services
The reason why a lot of people prefer to use One Hour Translation is due to the fact that they have a worldwide reach. Therefore it is a lot easier to get all your translations carried out in a very short time. With more than 73 different language translations throughout the world it makes a lot of sense for you to consider using the translation services that are being offered.
The translations are usually carried out on a 24 hour basis, which means that you have an all-round customer feedback period while your translation is being carried out. Besides translating to different languages, we go further and translate into the different dialects that you need. This is to make sure that you get to have your data translated to the languages that you want, and also into the dialects that you need. It therefore makes your work a lot much easier.
Our translation services have been used in the recent past by so many people across different industries. We have been able to translate all kinds of documents, even legal ones with such finesse that we come second to none.
Trusted by Worldwide Brands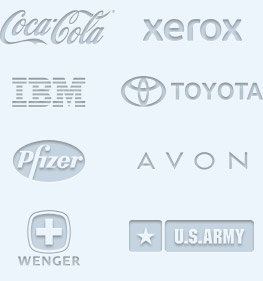 Our business requires us to go over so many different documents from different clients and as a result we usually need to make use of translation services to get the content that we need to use. There are also times when we have to translate our work for our clients so that we can be on the same page. Without One Hour Translation, things would have been so hard. However today all our systems are perfectly run thanks to the services that we get from their translators
Languages we translate to
Spanish, German, French, Russian, Italian, Chinese, Korean, Japanese, Arabic and
Want to Start Your Translation Project Now?
Translate your Website to Albanian
One of the best things about the translation services that we offer is the fact that you can get to make the best use of our services in as many dialects as you need. When making your request for translation, you can simply mention which dialect you need, and our team of professionals will handle it for you in no time.
Albanian Transcription Services
The need for transcription services has risen so much in the recent past, and as a result of the same there are so many people who have been able to take their time and get to seek these out. Our transcribers can handle all audio and video data that you need, not mentioning the fact that we also do this within the legal frameworks set. We handle meetings and proceedings and at the same time respect the confidential nature of the same. Therefore you need not worry about any confidential matters being leaked anywhere.
Albanian Translation Articles
Privacy & Confidentiality
We ensure that NDA policies are signed before we begin any work on documents, whether it is for transcription or basic translation work. This is because we understand the delicate nature of some of the assignments that are sent to us by our clients. Besides that it is a mandatory procedure when handling some documents of a specific nature that NDA statements are signed, which we honor.
Certificate of Translation Accuracy
We provide all certificates of translation on demand and for the same reason you can always call our offices and you will be able to get a copy. Our certificates are recognized throughout the US therefore you can rest assured that you are having your work translated by professionals who are highly regarded and recognized even in embassies.
Featured on:
One Hour Translation Expert Pages
One Hour Translation Languages Pages
One Hour Translation is considered the fastest professional translation service in the world.
One Hour Translation is considered the fastest professional translation service in the world. If you have an urgent translation please read first the translation speed section. The fastest way to get your translation started is simply to submit it directly via the web-site.