Hebrew Translation Services
Translate your documents into Hebrew through our effective and easy to request translation services.
Language History
The Hebrew language is a Canaanite language that was developed in the kingdoms of Judah and Israel in the tenth century BC. The language has survived over the years primarily because it is used in Jewish religious ceremonies. The use of the language in the Hebrew Bible has helped but it is believed that the Dead Sea Scrolls from around the turn of the Common Era has helped make the current format of the Hebrew language as popular as it is today.
About Our Professional Hebrew Translators
Although it is not as commonly spoken as other languages around the world, Hebrew is still important as it is a key link to the Jewish community. Hebrew is spoken in not only Israel but also in places like Poland and a number of Jewish subdivisions and sections of major cities in New York and California.
Our Hebrew translators will help you out by translating your documents into the Hebrew language. They understand that the language has a number of unique characters that relate to various vowels, consonants and sounds and will make sure that your translation services are used the right way to where you will keep all your information utilized the right way.
We hire translators who are native Hebrew speakers and come from all parts of the world. You can count on our translators to make sure your documents are transferred into this particular language as well as possible no matter what you have to use.
Number of People Speaking
Around 5 to 6 million
Dialects: Yemenite, Mizrahi, Sephardi, Ashkenazi
Countries Spoken: Israel, Poland
Some Fun Facts About Israel
Israel is associated heavily with the Jewish faith but the fact is that it is also home to many important sites in the Christian and Muslim faiths. These include the Church of the Holy Sepulcher and the Dome of the Rock. The country is also home to the world's lowest point, the Dead Sea.

24/7 service, 7 days a week Fastest service: 200 Words / Hour / translator A countdown timer for each project

Over 15000 native speaking professional translators Quality assurance by translation reviewers Communicate with the translator during the project
Fixed price per word Pay only for what you use, no extra charges
One Hour Translation Hebrew Translation Service
One Hour Translation will help you out with your Hebrew translation needs to make sure your documents are covered the right way and that everything you have will be a little easier to use no matter what you translate. We can help you out by translating medical reports, legal documents, patent documents, court proceedings, business proceedings and all sorts of other reports. You can submit a file to us and we can translate it through one of out many translators from different parts of the world. In fact, our translators are open on a 24-7 basis in many places and can translate at least 200 words per minute depending on one's proficiency for maintaining a good project.
Trusted by Worldwide Brands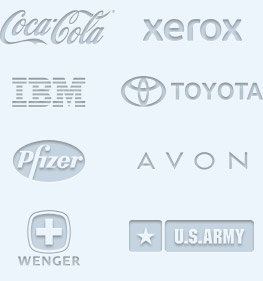 We have a very large Jewish customer base and we've been working hard to make sure we cater to them so they will feel at home. We've used the services of One Hour Translation to keep in touch with those who speak the Hebrew language so it will be easier for them to learn about us and to develop good relationships with us. It's especially useful considering how we've been dealing with so many generations of Jewish customers including some who do not know much about the English language.
Laurence Shapiro, Shapiro and Wentz DDS
Languages we translate to
Spanish, German, French, Russian, Italian, Chinese, Korean, Japanese, Arabic and
Want to Start Your Translation Project Now?
Translate Your Website to Hebrew
You can also get in contact with us if you need help with your website. You can send details on your URL to us and we will take an analysis of your website and translate it accordingly to make sure your website is prepared in the right manner for whatever it is you are trying to get off of your site.
Hebrew Transcription Services
Do you have any video or audio files that have to be translated? You can consult us today by sending in your video or audio files and getting them translated for whatever it is you want. We can help you out with video files from conferences, legal visits, court hearings and other events.
Hebrew Translation Articles
Privacy & Confidentiality
Our NDA between you and our translators guarantees that the things that you send us will not be shared with other parties. This means that whatever it is you have for us to translate will be taken care of by us without anyone else getting in the way of things. Use the Contact Us section of our site to request a form.
Certificate of Translation Accuracy
We will also provide you with a certificate of translation if you wish to ask for one. We will assist you by taking care of your documents with full accuracy through one of our many native-speaking translators who will assist you with keeping the language under control.
Featured on:
One Hour Translation Expert Pages
One Hour Translation Languages Pages
One Hour Translation is considered the fastest professional translation service in the world.
One Hour Translation is considered the fastest professional translation service in the world. If you have an urgent translation please read first the translation speed section. The fastest way to get your translation started is simply to submit it directly via the web-site.