German Translation Services
Reach your German speaking customers in their native language.
Language History:
German as a distinct language dates back to about the middle of the eighth century. Prior to this the family of Germanic languages (including English) were similar and even mutually comprehensible. Old High German grew out of a dialect known as Western German.
German began to see some stabilization and consistency with the rise of the Holy Roman Empire. The imperial government began using what became known as Middle High German beginning in the 11th century. For centuries strong dialects persisted while the government used a more standard form of the language. In 1522 Martin Luther chose to translate the bible into the standard German used by the government. This version of German became known as New High German.
Until the 19th century, what we know today as standard German was almost entirely a written language and was extremely different from the spoken varieties. It wasn't until the late 19th century that grammar and pronunciation standards began to appear, and German as a true common language emerged.
About Our Professional German Translators:
Our German translators are native speakers with expertise in the specific regions and dialects of Germany, which is essential if you wish to clearly communicate to a local level. Of course they also clearly translate into standard German if a broader or more international approach is needed. With decades of experience between them, our professional translators can perform any sort of translation work to the highest professional levels.
Number of people speaking German:
Approximately 100 million.
Dialects: The dialects of German are unique in that many are not technically German at all, but rooted in the same parent language family as German. The dialects are broadly divided into Low German and High German.
Countries Spoken: Germany, Austria, Liechtenstein, Luxembourg, Switzerland, Belgium
Some Fun Facts about Germany:
If you use the word quark in Germany you won't get a response from a theoretical physicist, but rather a cheese merchant, as quark is a form of cheese in Germany. The aristocracy was officially disbanded as a political and social group after World War I in Germany, but many noble families were allowed to incorporate their old titles into their family name so you can still tell who's family was once an Elector of the Holy Roman Empire simply by reading their name.

24/7 service, 7 days a week Fastest service: 200 Words / Hour / translator A countdown timer for each project

Over 15000 native speaking professional translators Quality assurance by translation reviewers Communicate with the translator during the project
Fixed price per word Pay only for what you use, no extra charges
One Hour Translation German Translation Services
One Hour Translation can guarantee fast, accurate, high-quality translation work in over 73 languages (and more than 2000 language pairs) because our professional translators are native speakers who typically live in-country and speak the language natively. Additionally, our high standards and rigorous procedures guarantee that only translation work of the highest quality is performed, with the end result that your translations will appear to have been written by a native-speaking lawyer and not translated at all. We specialize in all types of corporate law, commercial law, tax law, intellectual property and patent law, international law, and the accurate translation of certificates.
Trusted by Worldwide Brands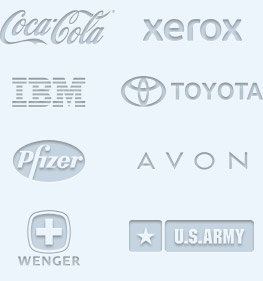 Our clients rely on us not only to meet their legal needs but to provide timely and extremely high quality services.  Securing translations of foreign documents is integral to everything that we do.  We can always rely on One Hour Translation to provide excellent translations in record time at a fair price.   In today's competitive legal market, it's important to impress our clients.  One Hour Translation helps us do that.
Languages we translate to
Spanish, German, French, Russian, Italian, Chinese, Korean, Japanese, Arabic and
Want to Start Your Translation Project Now?
Translate your Website to German
Our innovative website translation (WEST) platform makes translating your website into German efficient and accurate using an experienced, native-speaking German translator. You can select specific dialects of German if required as well. More information is available on our WEST page.
German Transcription Services
One Hour Translation is proud to offer professional, high-quality transcription services of all types of recorded material (audio or video, with subtitles provided at no extra charge). We specialize in hearings, testimonials, summons for lawyers and paralegals, and meeting minutes.
German Translation Articles
Privacy & Confidentiality
Our professional translators sign an NDA upon joining One Hour Translation, which extends coverage to our customers under our standard terms and agreement. We can also sign specific customer-supplied NDAs if necessary, though our legal department must review the terms first (contact our legal department through the 'Contact Us' form for more information).
Certificate of Translation Accuracy
One Hour Translation provides certificates of translation accuracy on request. Our certificate is accepted by all U.S. courts, government agencies (including immigration), embassies, and other official organizations. However, we do not provide notarized translation. For notarized translation you must engage a public notary separately.
Featured on:
One Hour Translation Expert Pages
One Hour Translation Languages Pages
One Hour Translation is considered the fastest professional translation service in the world.
One Hour Translation is considered the fastest professional translation service in the world. If you have an urgent translation please read first the translation speed section. The fastest way to get your translation started is simply to submit it directly via the web-site.