Video Games Translation
Fast, Comprehensive Video Game Translations for Action, Adventure, Role Playing, Shooter, Sports and Other Games!
In the current market, video games are a billion dollar industry and over fifty percent of the revenue generated is within international markets. Until recently most video games were developed in English or Japanese, but to capture a wider audience video game translation is required. With unique gameplay instructions, game controls and more, the end user must be able to navigate through the game effectively. This applies to every gaming platform from online video games to computer video games to console video games.
As sales figures are projected to soar in international markets, One Hour Translation provides expert video game translation that covers all aspects of localization. Whether the video game is in the beginning stages of development or already has achieved fame and recognition, One Hour Translation ensures that the product is ready for a successful and timely release into foreign markets. With over 73 languages available, the whole world is within reach.
Request Information & Try It Free!

Burst into international markets today with the fastest video games translation service in the business. We are open 24x7 so that we can meet even the most immediate turnaround time at hours around the clock. To ease the process, our online order tracker will keep you up to date about the status of the order in real time.

based on
519
customer reviews
Our video game translation method is not only fast, it is comprehensive to ensure a reliable translation every time. We first examine the existing content and consider all linguistic and cultural aspects before one of our 15,000 native speakers in 73 languages begins. Once the video game translation is complete, our quality assurance team reviews the final product.
Our competitive fixed per-source-word rate includes around the clock attention to your order and the expert project management required to produce a video game translation. Plus, take advantage of added bonuses such as rush orders and uncommon languages at no extra charge.
Types of Video Games we translate
Role-playing games, adventure games, action games, action-adventure games, simulation games, music games, strategy games, party games, programming games, sandbox games, puzzle games, sports games, trivia games, arcade games, board games, card games, adult games, art games, casual games, educational games, Christian games, fighting games, maze games, pinball games, platform games, first-person shooter games, third-person shooter games, shoot 'em up games, real-time 3d adventure games, racing games, life simulation games, war games, tactical games, turn-based games, fantasy games, survival games, television games, movie games, microsoft windows games, sony playstation 3 games, microsoft xbox 360 games, Nintendo Wii games, MAC games, Solaris/Linux games, handheld games.
Trusted by Worldwide Brands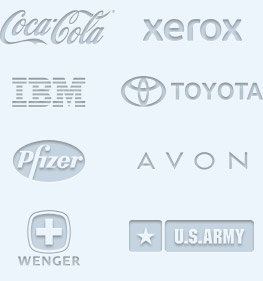 "We knew we had a video game concept that would appeal to the masses world-wide, but the only problem was that we didn't speak enough languages or understand cultural differences well enough to translate the game content and accompanying materials. That's where One Hour Translation came in. They understood what we were trying to do and had a native translator working on our video game translation immediately. It turns out we were right and our video game was a huge success internationally!"
Languages we translate to
Spanish, German, French, Russian, Italian, Chinese, Korean, Japanese, Arabic and
Want to Start Your Translation Project Now?
About One Hour Translation
One Hour Translation is the most reputable video games translation provider because of the immediate turnaround, impeccable 24x7 customer service and accurate, comprehensive translations. Over 15,000 translators are working around the globe in their native language and are locally situated in their native-speaking area (i.e. Italian translators working in Italy). The One Hour Translation process is incredibly fast despite undergoing a strict quality assurance test. We specialize in various types of video games including action, adventure, sports and role playing games.
Video Games Translation Service
The process of video games translation turns the content of a game into content that is in line with native linguistic, cultural and technical aspects of a target market. The translation includes the in-game content and all accompanying documentation and marketing materials. Video games translation and localization is beneficial at any stage of the developing the game. Developers utilize video games translation to release products into foreign markets.
Privacy and Confidentiality
All translators who work for One Hour Translation are required to sign an NDA to protect the confidentiality and privacy of all documents. You can find other security measures outlined in our terms of service agreement. We sign custom NDAs for industries that require it. Please contact our legal team for additional information by filling out the Contact US form above.
Certificate of Translation Accuracy
Upon finishing a video game translation, all customers are provided with a certificate of translation accuracy. This legal document is issued by One Hour Translation and accepted by United States courts, embassies, immigration services and other government departments. Please note that you must have the certificate notarized by a public notary as we are unable to provide notarized translations.
Featured on:
One Hour Translation is considered the fastest professional translation service in the world.
One Hour Translation is considered the fastest professional translation service in the world. If you have an urgent translation please read first the translation speed section. The fastest way to get your translation started is simply to submit it directly via the web-site.