Software Translation Services
Fast, Comprehensive Software Translation Services for Programming, System & Application Software
Being competitive in the software industry is difficult. Many companies offer similar products that perform the same functions. Software translation is a way not only to differentiate your product, but allow you to tap into markets that were previously inaccessible. In many ways, software translation is the key to success in the software industry. In addition to a precise translation, the software needs to be adapted in feel, usability and readability in order to create a valuable experience for the user.
One Hour Translation will help set your software apart with expert software translations by over 15,000 certified translators into 73 languages. Our native speakers produce translations that read as if they were written by a local professional. International markets are waiting to understand and use your product, and the good news is that with One Hour Translation you will have a completed software translation in your hands within a short time.
Request Information & Try It Free!

International markets are waiting and with the fastest software translation service in the business, your product will be in the hands of new users within a few hours. We are open for business around the clock so time differences or midnight rush orders are never an issue. Take advantage of our online time tracker and stay up to date about your order.

based on
1090
customer reviews
Despite the quick turnaround time, the software translation process is comprehensive and precise. After reviewing your current content, we then look at all of the assets to plan for the translation before one of our 15,000 native speakers begins. When you receive the final version, you can be sure it has been double checked by our quality assurance team.
Our economical fixed rate is based on the number of source-words and includes 24x7 customer service and the expertise required to complete a software translation. Extras such as rush orders and uncommon language requests are available at no additional cost.
Types of Software we translate
information worker software, enterprise resource planning software, task and scheduling software, field service management software, data management software, content management software, personal database software, word processing software, desktop publishing software, presentation software, email software, blog software, financial software, day trading software, banking software, content access software, electronic media software, media players, entertainment software, screen savers,
arcade game software, video game software, mobile gaming software, application software, education software, reference software, enterprise infrastructure software, business workflow software, geographic information system software, digital asset management software, simulation software, media development software, video software, audio software, graphic art software, product engineering software, license manager software, compiler software.
Trusted by Worldwide Brands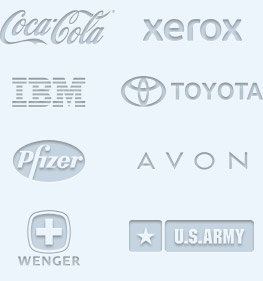 "Our database management software was underperforming in all non-English speaking countries and we knew things needed to change in order to be competitive. Lucky for us, we worked with One Hour Translation and had an expert software translation on our hands in what seemed like only a few minutes. With our expanded languages, we tackled one new market after another, after another. Honestly, I can't imagine where our company would be today had it not been for making the investment
in a software translation."
Languages we translate to
Spanish, German, French, Russian, Italian, Chinese, Korean, Japanese, Arabic and
Want to Start Your Translation Project Now?
About One Hour Translation
One Hour Translation has earned its reputation as the leading provider of software translation services in the world because of the consistent production of fast and quality translations. There are 15,000 translators working with 2,000 language pairs that span 73 languages. To guarantee accurate translations that feel like they were written by a local professional, all of our translators are locally situated in their native-speaking region and only work with projects that include language in their mother tongue. One Hour Translation specializes in application, system and programming software translations.
Software Translation Services
Software translation is the process by which content of a software product is adapted to reflect the native linguistic, cultural and technical aspects of a target market. The translation includes the software product and all supplemental documentation. Software translation and localization can occur at any stage of the development process. The One Hour Translation method ensures that the translation reads like it was originally written for the target market by a native speaker.
Privacy and Confidentiality
In order to provide maximum confidentiality and security, every one of the 15,000 translators who works for One Hour Translation signs an NDA. Our terms of service agreement contains additional privacy protection. We will sign custom NDAs for specific industries. For more information, please fill out the Contact Us form above.
Certificate of Translation Accuracy
At the conclusion of each software translation, all customers receive a certificate of translation accuracy. The One Hour Translation certificate is a legal document that is recognized by United States courts, embassies, immigration services and other government agencies. Please note that you will need to have the certificate notarized by a public notary as we are unable to offer notarized translation.
Featured on:
One Hour Translation is considered the fastest professional translation service in the world.
One Hour Translation is considered the fastest professional translation service in the world. If you have an urgent translation please read first the translation speed section. The fastest way to get your translation started is simply to submit it directly via the web-site.