Automotive Translation Services
Accurate Automotive Translations for Technical Documents, Manuals, Warranties and More
Competition in the automotive industry is cutthroat in all of its aspects, from cars and trucks to business, public works and  agricultural vehicles, to automotive maintenance. The best way to gain competitive advantage is through an automotive  translation to attract new customers and better explain services and processes in a foreign language. Automotive translations require a unique set of language skills, vocabulary and industry knowledge that only an expert translator at One Hour Translation can provide.
Every one of our 15,000 certified translators work only in their native language to ensure the highest quality automotive translation that reads as if it was written by a local professional. With translators and customer service representatives standing by 24x7 we can meet even the tightest deadlines with accuracy and precision. At One Hour Translation you can be confident in any automotive translation, from technical documents to warranty information to manual.
Request Information & Try It Free!

Our 24x7 service allows us to provide the fastest automotive translation services around the world. A document of 200 words typically takes about an hour and an exact countdown timer keeps you up to date as to when your project will be complete.

based on
1659
customer reviews
We allocate your automotive translation to expert translators who produce high quality translations that accurately incorporate industry specific terms and concepts. Our quality assurance team reviews every final deliverable with our patented real-time review system to ensure consistent reliability and accuracy. Even highly technical automotive documents will read like they were written by a local professional.
Our economical fixed per-source-word rate cannot be beat when you consider the expert project management, urgent translations, around the clock customer service, and uncommon language requests that are included in the flat rate. Proofreading and expert translating services are also available for a reasonable cost.
Automotive Documents we translate
automotive manuals, catalogues, service bulletins, interactive multimedia, applications, websites, user manuals, training manuals, diagnosis manuals, technical bulletins, explanation of services, sales brochures, marketing materials, advertisements, warranty books, service contracts, technical documents, leasing contracts, maintenance logs, operational procedures, external communication with suppliers, mechanical system documents, electrical system documents, user guides, training guides, terms and conditions, warranty terms, product information, product catalogues, reference documents, product warnings, regulation information, insurance information, certificates, applications, forms, invoices, vehicle titles, product specifications, vehicle manuals, repair guides, procedural information, advertisements, sales materials, logistics documents, company directives, company policies, datasheets, model information, compliance & standards information
Trusted by Worldwide Brands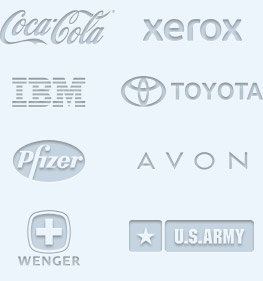 "We discovered that our vehicle had a mass appeal to international customers in a variety customers. However, we were missing out on sales opportunities because potential customers could not find technical product information, warranty terms or manuals in their native language. That's when we called One Hour Translation and turned our international business around. Now we offer our full line of documents in ten different languages! Thanks to One Hour Translation, we are capitalizing on international sales opportunities like never before and our clients are satisfied around the world."
Languages we translate to
Spanish, German, French, Russian, Italian, Chinese, Korean, Japanese, Arabic and
Want to Start Your Translation Project Now?
About One Hour Translation
One Hour Translation is the most trusted automotive translation service provider in the world. Every translation is guaranteed to be high quality and fast, with translators working around the clock. Certified translators work only in their native language to ensure accuracy and precision. Our expert translators are locally situated within their native-speaking region (i.e. Portuguese translators working in Portugal), so that each automotive translation reads like it was written by a local professional. With over 15,000 translators, One Hour Translation covers 2,000 language pairs that span 73 languages. We specialize in various types of automotive translation including manuals, technical documents and product information.
Automotive Translation Services
Automotive translation is the adaptation of all company communications and technical documents for use with an international market that speaks a different language. The purpose of such a translation is to make the product more widely available and increase sales on a global scale. Automotive translation services includes the translation of documents such as user manuals, product information and warranty support.
Privacy and Confidentiality
One Hour Translation requires that all of our translators in our vast network of professionals sign an NDA in order to begin working on a project. Our terms of service agreement further outlines coverage for privacy and confidentiality. In certain cases we will sign a specific NDA if needed. Please contact our legal department for more information using the form above.
Certificate of Translation Accuracy
All customers receive a certificate of translation accuracy that is issued by One Hour Translation at the conclusion of each project. This document is recognized by United States Courts, embassies, immigration agencies and other government departments. Please note that for a notarized translation you must take the document to a public notary as we do not offer this service.
Featured on:
One Hour Translation is considered the fastest professional translation service in the world.
One Hour Translation is considered the fastest professional translation service in the world. If you have an urgent translation please read first the translation speed section. The fastest way to get your translation started is simply to submit it directly via the web-site.